Alumni Spotlight: Kaitlyn Heriford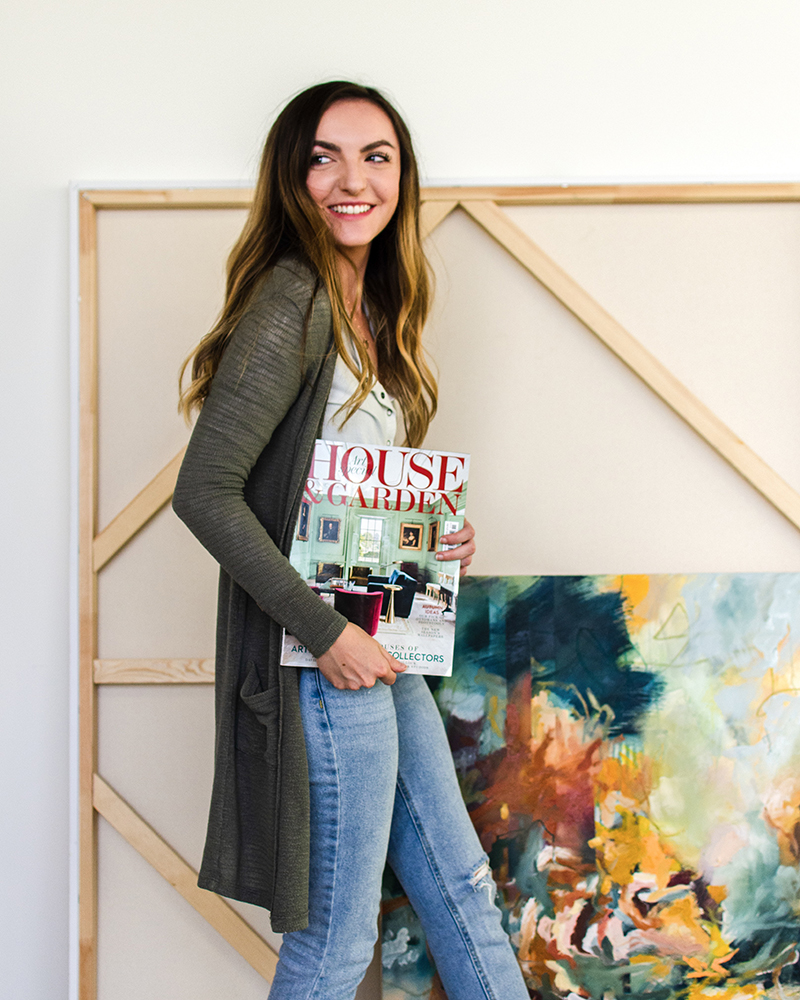 Kaitlyn Heriford '17  graduated with a bachelor of arts degree from RCAH, as well as a BFA degree in studio art with a first concentration in painting, second concentration in ceramics, and minor in graphic design.
After working at the Eli and Edythe Broad Art Museum all throughout college, she continued there as a manager in the Operations Department, later becoming the retail operations coordinator.
In July 2018, Kaitlyn made her career goal as an artist official by creating Kaitlyn Heriford, LLC. One year later, after nearly six years at the MSU Broad, she went full-time as an artist in July 2019. That same month, she began working in her painting studio at the Potter's Mill Artists Lofts in Lansing, Michigan. 
2019 was an incredible year of growth for Kaitlyn. In May, she was an artist-in-residence at the Chateau d'Orquevaux in France, and the paintings she created there were showcased in her 10-week solo exhibition Child of Light in the Corridor Gallery of Riverview Church's Holt Venue. In September, she worked as an apprentice for Lansing's Below the Stacks Mural Festival, where she had the opportunity to work alongside world-class mural artists. Her work was seen in the magazine House and Garden for their three-month winter campaign.
During the last couple months of 2019, she was in the Lansing Art Gallery's Michigan Made | Holiday Art Exhibition and MICA Gallery's Holiday Exhibition. Her work also was displayed at Chapelure Café in the Eastwood Towne Center. From November through January, Kaitlyn showcased her latest body of work in a solo exhibition, Note to Self, in the Olds Gallery of Riverview Church's REO Town Venue.
Once 2020 began, Kaitlyn had several new paintings on display at the restaurant Terra in Grand Rapids, through March. She is currently preparing for another group exhibition at MICA Gallery throughout March. In the summer of 2020, her work will be featured in Studio Visit Magazine and the Capsule Book Curatorial Volume 2, and she will have paintings on display at the restaurant Linear in Grand Rapids.
To learn more about Kaitlyn, and to see the latest news about her career as an artist, follow her on instagram at @kaitlynheriford.art and view her website at www.kaitlynheriford.com