Student Achievement
Students in the Residential College in the Arts and Humanities 
2018-2019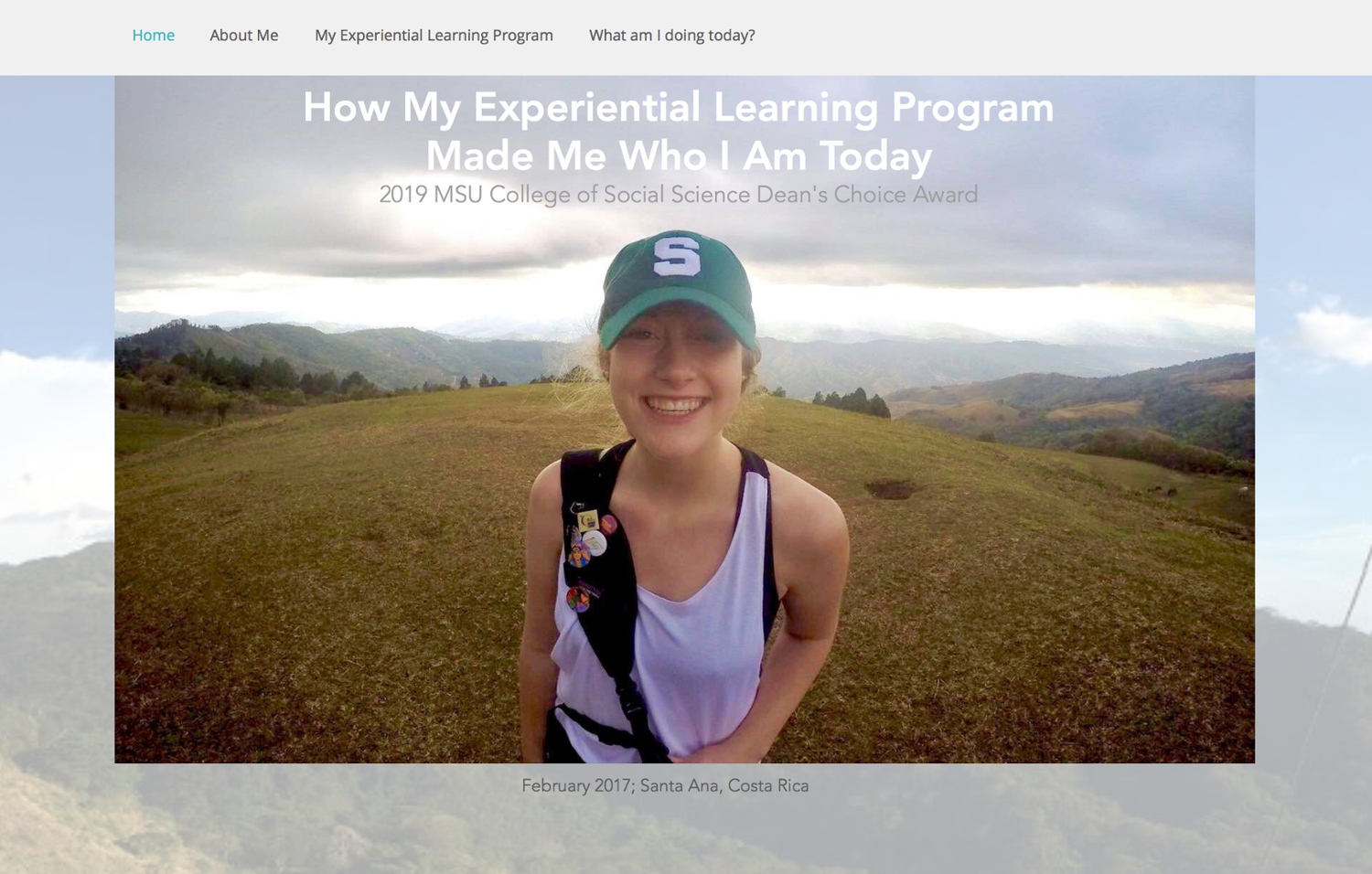 Sadie Shattuck website
: Sadie Shattuck '19 created this website about her work with the RCAH Program on Sustainability in Costa Rica for the College of Social Science's Dean's Choice Award. "I thought that the award's purpose, to highlight spartan impact in service learning and the value of experiential learning (such as study abroad) experiences for students, was perfectly reflected in my time in Costa Rica," Sadie says.
RCAH students
Andrea Cota
,
Cecilia Galvan
, and
Sariah
Metcalfe joined RCAH Professor
Estrella Torrez to host
 a roundtable discussion entitled "¡Adelante!: Moving Forward Through Youth and Community Engagement" at the Indigenous Knowledge for Resistance, Love, and Land conference in Albuquerque, New Mexico.