Request Your Discover RCAH Guide
On this page, you can.,.
Order your Discover RCAH Guide
Sign up for Fall Preview Day October 23
Arrange an in-person or remote individual visit
Read more about the photos in the Live Your Learning brochure you just received
Order Your Discover RCAH Guide
The 12-page Discover RCAH Guide is full of more information about RCAH, including:
Why an arts and humanities major is so valuable
Being creative in RCAH
What you can do with your RCAH degree
Education away and abroad opportunities
Changing the world through community engagement
Alumni careers and graduate school placements
More residential college info
Order yours today!
Sign Up for Fall Preview Day 2021!
Saturday, October 23, 2021
9 a.m. on campus
Our largest fall event for prospective students and families! This day is an amazing opportunity to experience what being a student in RCAH is all about. Interact with faculty members, engage with current RCAH students, experience creating and learning in our classrooms, and receive answers to all your questions. Whether it is your first visit or 100th, Fall Preview Day is a perfect fit for you. 
Register for Fall Preview Day: https://msu.co1.qualtrics.com/jfe/form/SV_8GI5VDf26Lzq4Fo
Set Up an Individual Visit
Looking to learn about RCAH and how it specifically helps you reach your goals and explore your passions? Set up an in-person or virtual individual visit with our recruitment coordinator Ruggie Ramereiz. 
Schedule your personalized visit now: https://calendly.com/rcahmsu
RCAH Students Are... Thinkers
RCAH students engage with critical, pressing topics like social justice, community engagement, sustainability, and more.
Pictured: A student reads books in the RCAH Center for Poetry library, located in Snyder-Phillips Hall.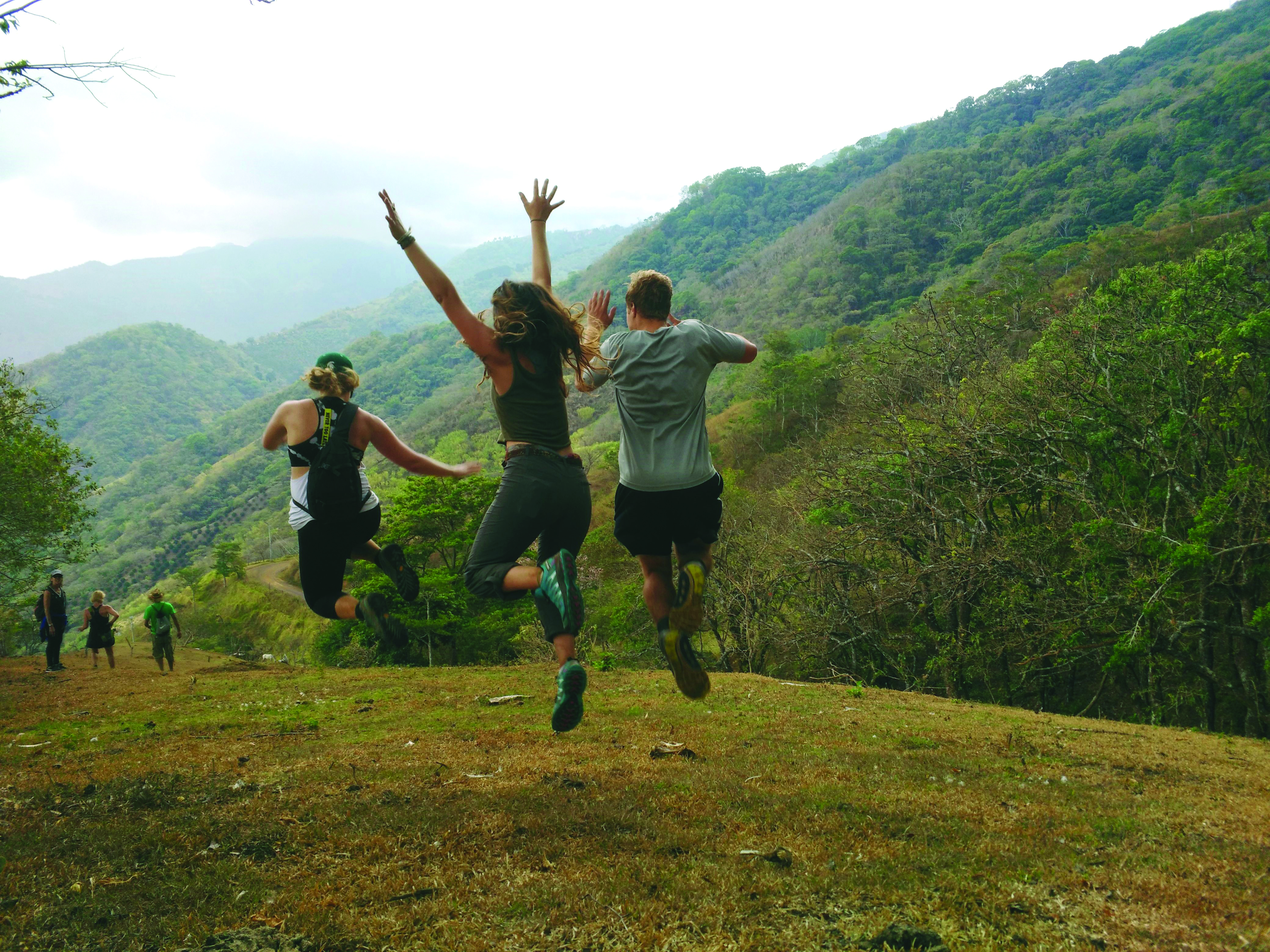 Pathfinders
RCAH students explore the world around them, from campus and the local community to destinations abroad such as Costa Rica, Israel, and more.
Pictured: RCAH students running across an open area in Costa Rica.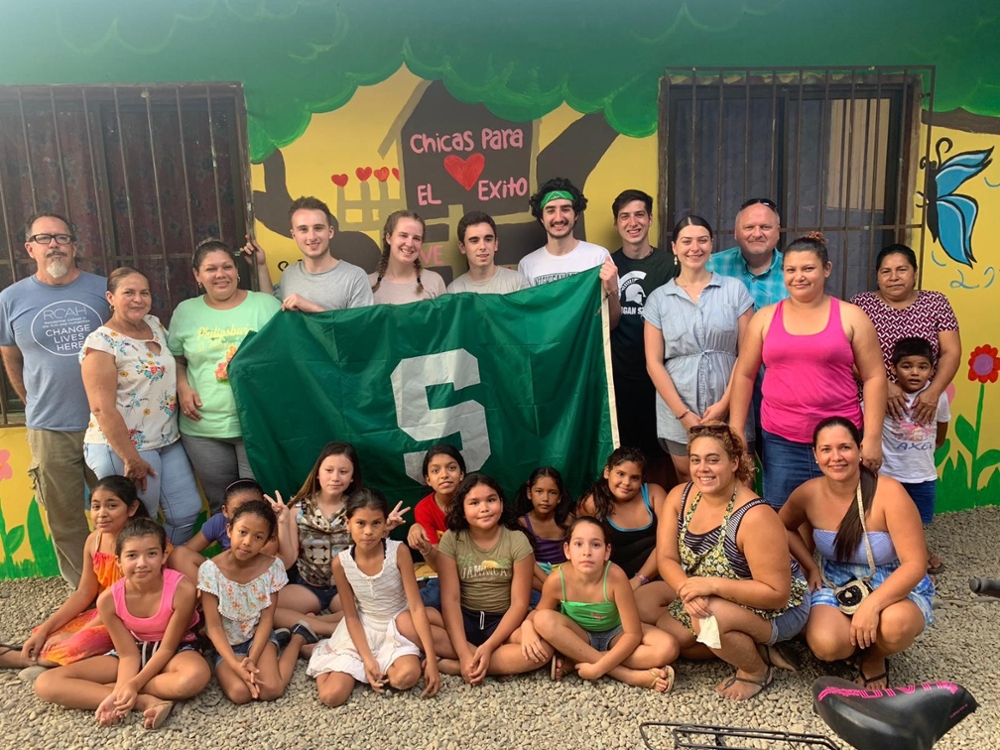 Community builders
Locally, nationally, and internationally, RCAH students create reciprocal relationships with collaborative partners around the world.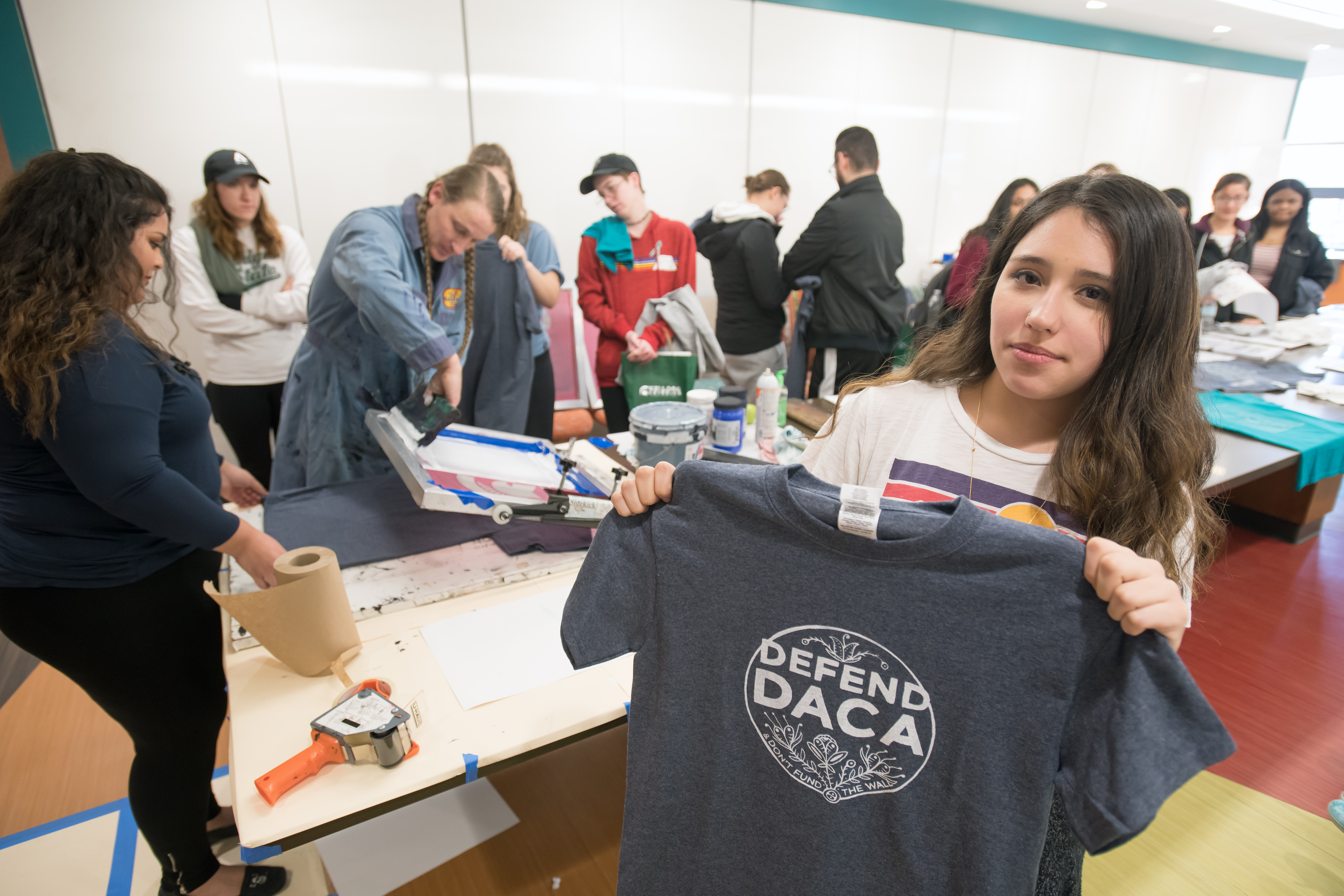 Activists
RCAH students are passionate and deeply involved in leading change with ideals that matter most to them.
Pictured: RCAH student Andrea Cota-Avila holds up a shirt screen-printed during the 3R Teach-in/Learn-in: Building a Just MSU in 2018.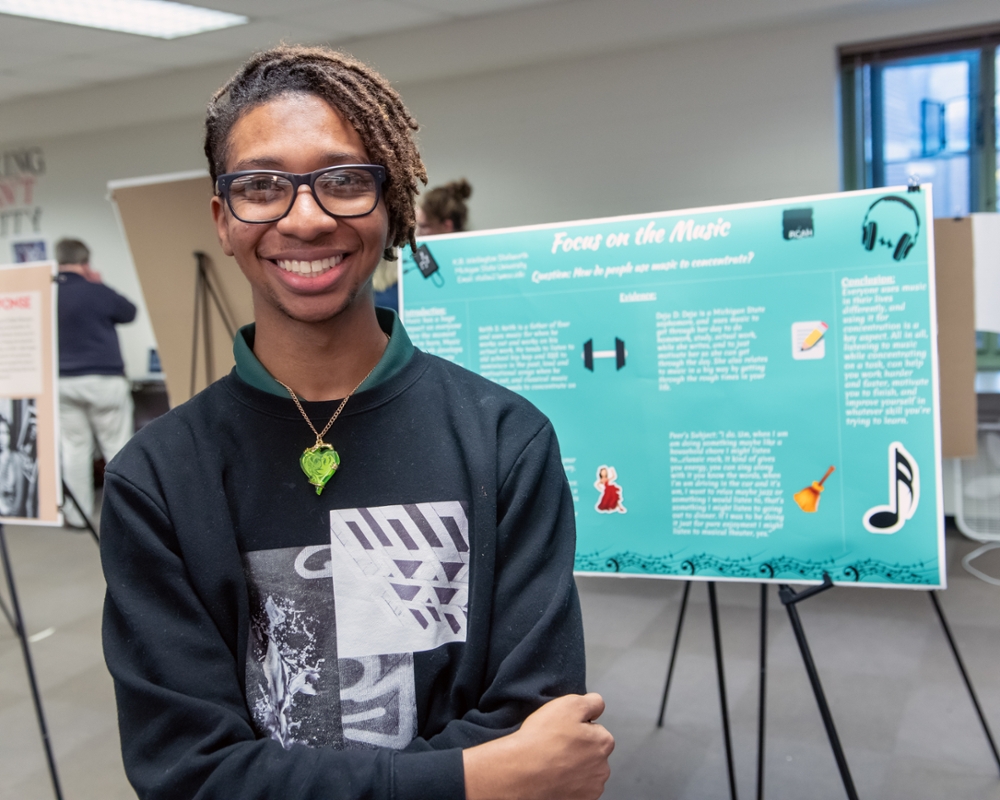 Creators
Across disciplines, RCAH students create innovative art, music, poetry, and more.
Pictured: An RCAH student presents a poster project focusing on music during the RCAH 111 Showcases, held every semester.
For RCAH students, education extends far beyond the traditional classroom, giving them formative experiences that shape their lives and careers. RCAH gives students the flexibility and support to figure out what their lives could look like.
But I'm Interested In...
There's a home for you at MSU! Freshmen enter RCAH with a wide variety of interests, so if you're passionate about one or more of these, RCAH is for you:
Activism, Culture, Civic Engagement, Dance, Poetry, Community Building, Creative Writing, Diversity, Equity, Inclusion, Film, History, Literature, Maker Spaces, Media, Music, Performance, Philosophy, Psychology, Language, Social Justice, Storytelling, Study Away, Study Abroad, Sustainable Living, Theatre, Visual Arts, Traditional Arts, Volunteering, and Zine/Book-Making...
| | | |
| --- | --- | --- |
| | | |
| Current student Chrystel Lopez is a dual major in RCAH and Journalism.  | Alum Arzelia Williams is a media relations specialist for Veterans United Home Loans in Columbia, Mo.  | Alum Dan Finegan serves Detroit youth as the Associate Director of Academics at the Downtown Boxing Gym.  |
| Her interests are: Film, Creative Writing, DEI, Literature, Maker Spaces, Zines/Book-Making, Media, Music, Poetry, Social Justice, Sustainable Living, and Visual Arts. | Her interests in RCAH were: Activism, DEI, Community Building, Civic Engagement, Cultures, Poetry, Study Abroad, Social Justice, and Volunteerism. | His interests in RCAH were: Civic Engagement, Community Building, Cultures, Language, Literature, Music, Performance, Social Justice, Storytelling, and Theatre. |
I love RCAH because I feel like I'm building a degree in being me. RCAH has provided a space where my passions are appreciated.
The RCAH Program
Students pick ONE of

FOUR Academic Pathways:
Arts
Humanities
Community Engagement
Language and Culture
It's telling that RCAH's 99% placement rate for graduates into careers or grad school is the best at MSU.
Students gain skills through additional requirements such as...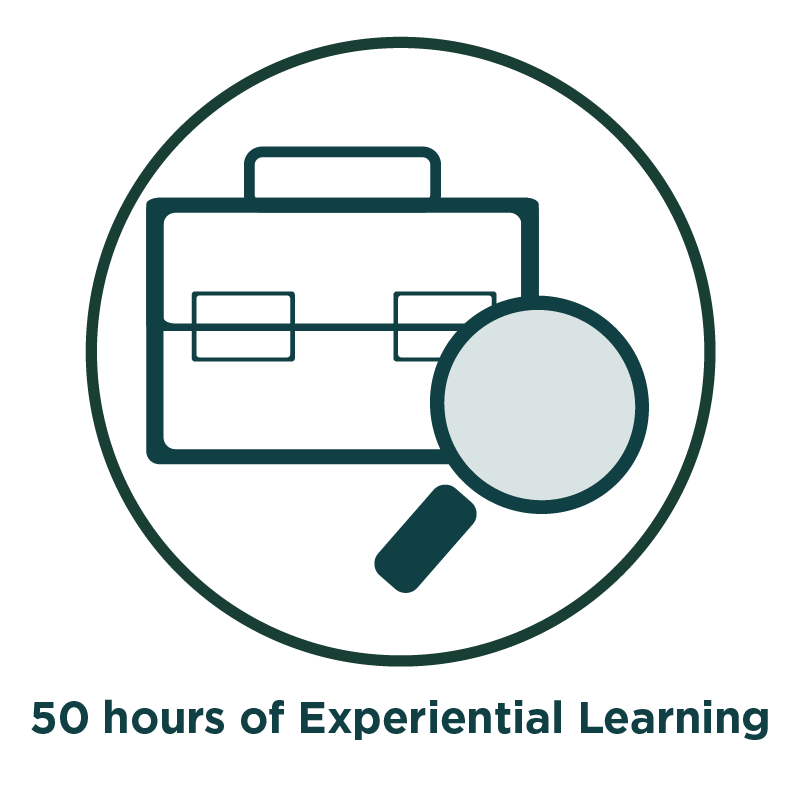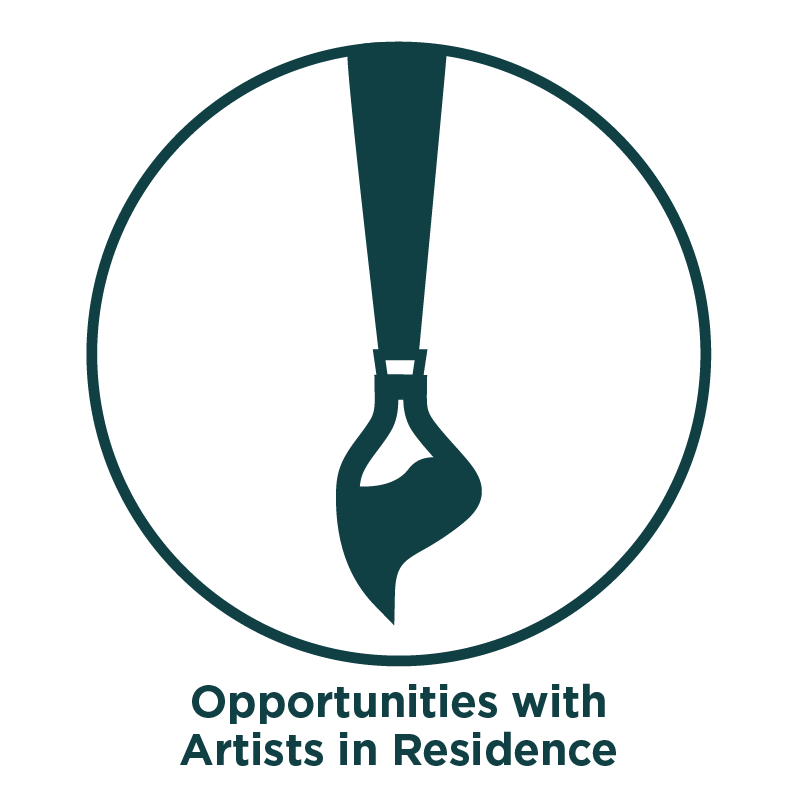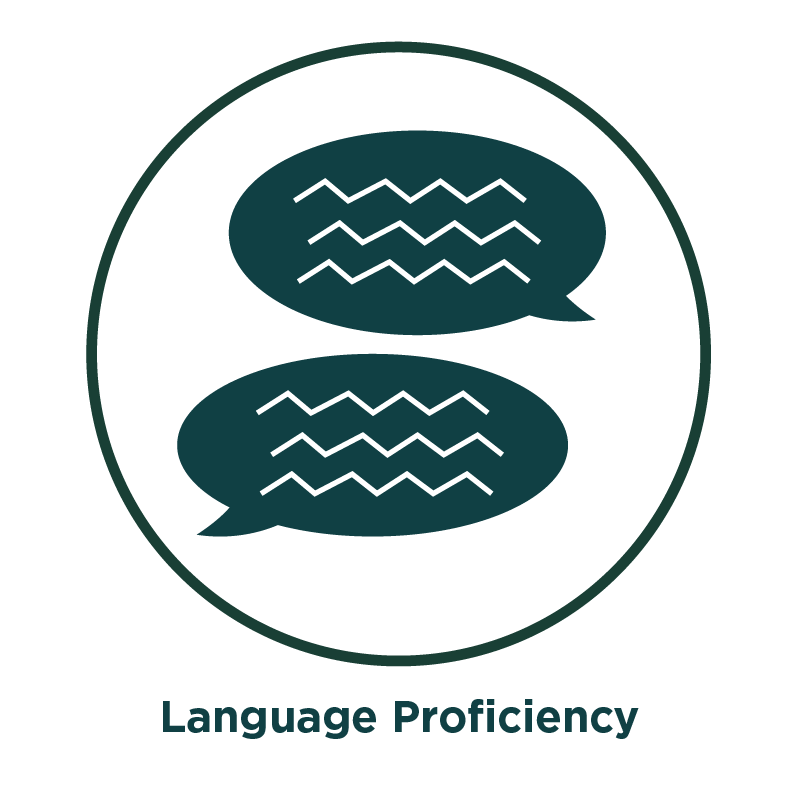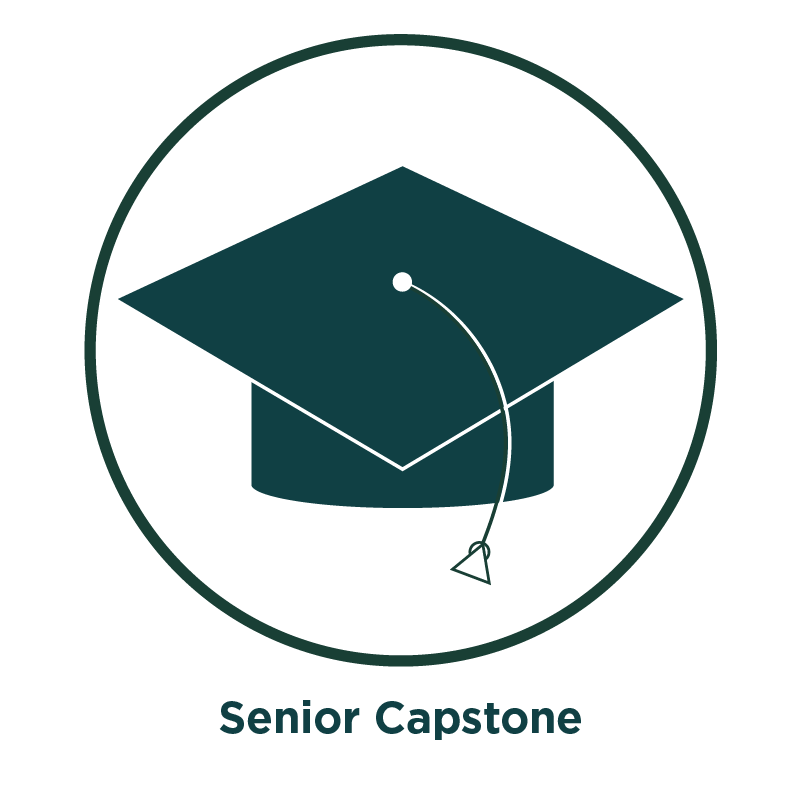 What is a Residential College?
RCAH integrates a residential experience with an academic program, thus our motto "Live your learning." In a residential college, you live, eat, hang out with friends, and meet with faculty in the same building where you attend most of your classes.Plus all the opportunities of Michigan State and the Greater East Lansing/Lansing area are always nearby. It's really the best of both worlds.Other benefits of a residential college include:
Smaller class sizes (average class size: 15)
First-year and every year: All RCAH courses are taught by RCAH faculty members
Close-knit community of friends and classmates
One-on-one attention with academic and career advisors
Help through challenges, problems, and diffcult times by people who know you