Johns Hopkins Coronavirus Resource Center Shares COVID-19 Video Created by RCAH, CANR, and SAWBO
April 18, 2020
By RCAH Communications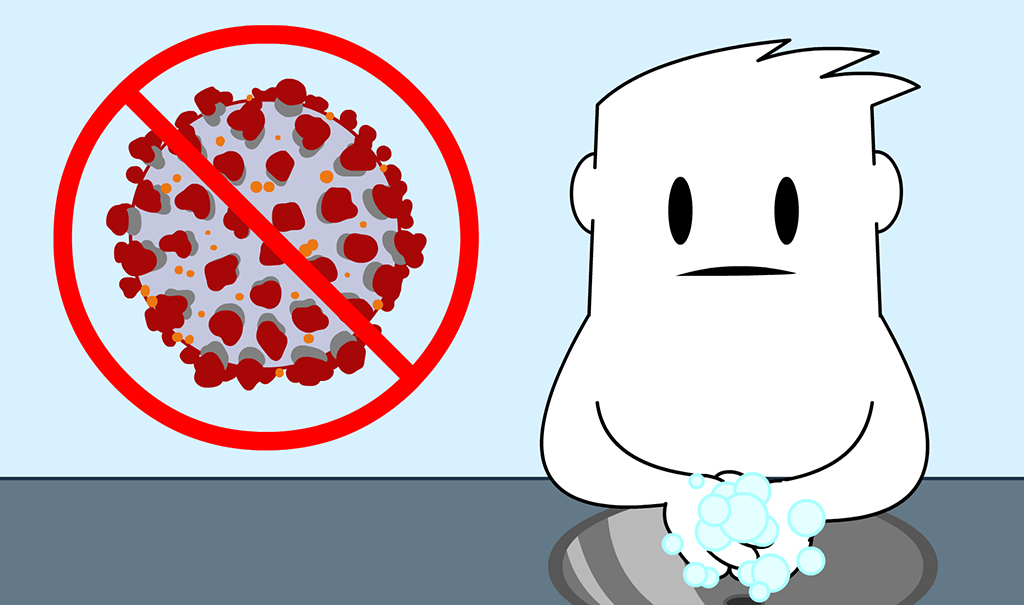 Protecting Yourself from Coronavirus, a video collaboration by three groups at Michigan State University, has been featured on the global Coronavirus Resource Center website spearheaded by Johns Hopkins University.  
The video, which appears in two dozen languages and is intended for populations where internet access is spotty or nonexistent, was created by Scientific Animations Without Borders (SAWBO) in collaboration with the Residential College in the Arts and Humanities (RCAH) and the College of Agriculture and Natural Resources at MSU.
"The video has been shared globally and has been well received," according to RCAH Dean Stephen Esquith. "The video producers all feel that given the large number of people who consult the JHU site, it will greatly help distribution to the people who need it most."
Esquith noted that reports from Africa and other locations indicate that people are sharing the video widely across platforms like WhatsApp.
The SAWBO video was shared on the Coronavirus Resource Center website in the COVID-19 Basics section, where a free, publicly available course entitled Understanding the COVID-19 Pandemic offers modules that explore COVID-19. The video is part of Module 2: Diagnosing, Treating, and Preventing COVID-19 and can be found here: https://coronavirus.jhu.edu/covid-19-basics/understanding-covid-19/module-2-diagnosing-treating-and-preventing-covid-19#/lessons/PetLXk4kTBEhspDl8ghh0pKfkngS_IOy. The Coronavirus Resource Center website is run by the Johns Hopkins Bloomberg School of Public Health.
In the video, animated characters demonstrate hygiene techniques proven to slow or stop the spread of COVID-19, such as hand-washing. The video appears in two dozen languages. Links to the many different versions can be found at https://rcah.msu.edu/coronavirus/coronavirus-video.html. 
The Residential College in the Arts and Humanities at Michigan State University is a unique learning community offering the advantages of a small college liberal arts education and the opportunities of a major university. Students prepare for meaningful careers by examining critical issues through the lens of culture, the visual and performing arts, community engagement, literature, philosophy, history, writing, and social justice. RCAH's 100% placement rate for graduates over the past six years is the best at MSU. Visit rcah.msu.edu, email rcah@msu.edu, or call 517-355-0210.
Facebook https://www.facebook.com/RCAHMSU/  
Instagram https://www.instagram.com/rcahatmsu/
Twitter https://twitter.com/RCAH_MSU
YouTube https://www.youtube.com/channel/UCpfDHNy0ws5nxgaL9v1xMGw