Marissa King Inaugurates New Position as Director of Student Success and Advising in RCAH
July 1, 2022
King will be responsible for guiding students through their academic schedules, personal goals, and undergraduate success

She has worked as both an academic advisor and a teacher in MSU's College of Communication Arts & Sciences

"I am really looking forward to working with a small, tight-knit community of students, faculty, and staff who are passionate about social justice and making an impact on the world," King said
By Chrystel Lopez '23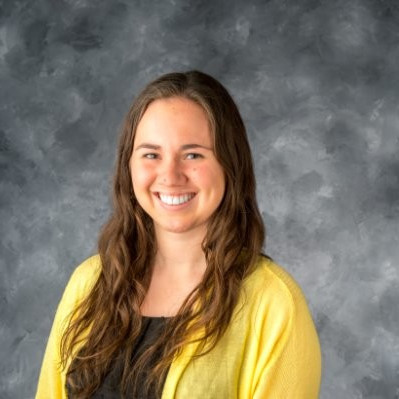 The Residential College in the Arts and Humanities (RCAH) at Michigan State University has hired Marissa King as the new Director of Student Success and Advising, responsible for guiding students through their academic careers while helping them develop personal and professional goals.
"We are enthusiastic to welcome Marissa King," RCAH Dean Dylan Miner said. "Marissa possesses a multiplicity of advising and recruiting skills, as demonstrated by her work experience at both MSU and the University of Iowa. Importantly, she is a relationship-builder who comprehends student success initiatives in living learning communities and residential colleges. I am confident that she will work relentlessly for students and their success, as well as employ a holistic and student-centered approach."
King, who started with RCAH on June 20, 2022, has a strong connection to MSU. She received her master of arts in Student Affairs Administration from MSU with a graduate certificate in Teaching and Learning in Postsecondary Education. 
Prior to joining RCAH, King worked as the lead academic adviser for the Advertising and Public Relations students in MSU's College of Communication Arts & Sciences (CAS), where she also served on the CAS Diversity, Equity, and Inclusion Committee. 
No stranger to living-learning communities, King advised and taught in MSU's Residential Business Community and was assistant community director in MSU's Residence Education and Housing Services, training and supervising RAs. King also has taught courses in CAS and the College of Education. She served as an admissions counselor at the University of Iowa, where she completed her bachelor of arts in psychology and international studies. 
"We are thrilled that Marissa King is joining us as Director of Student Success and Advising," RCAH Associate Dean Terese Guinsatao Monberg said. "She brings not only strong enthusiasm and passion for working with students, but also an understanding of liberal arts education, experience with residential models, and a graduate degree in student affairs. In the short time since she started, RCAH students, faculty, and staff are responding positively and welcoming her to the College." 
King's duties include working closely with students on scheduling their classes, finding their passions within the College and University, and supporting them all along the way. She will coordinate and facilitate programming efforts related to student success and retention, and King will represent RCAH on multiple University-wide committees.
"I am really looking forward to working with a small, tight-knit community of students, faculty, and staff who are passionate about social justice and making an impact on the world," King said. "My favorite part of working in student affairs has always been establishing meaningful relationships with students, and I am excited to work in a smaller college where I can get to know all of the students individually."
Born and raised in the Midwest, King spends her free time hiking, camping, and backpacking with her wife, Mary.
The Residential College in the Arts and Humanities (RCAH) is a beacon among Michigan State University's heralded learning communities, which were recently named best in the nation among public schools by U.S. News & World Report. RCAH's unique "living-learning community" offers the advantages of a small-college, liberal arts education with all the opportunities of a major Big Ten university. RCAH students hone the key skills that are most in demand by employers today by examining critical issues through the lens of culture, visual and performing arts, literature, community engagement, social justice, history, writing, and philosophy. RCAH graduates' 99 percent placement rate into careers or graduate school is the best at MSU. Find out why: Visit rcah.msu.edu, email rcah@msu.edu, or call 517-355-0210. 
Facebook https://www.facebook.com/RCAHMSU/ 
Instagram https://www.instagram.com/rcahatmsu/ 
Twitter https://twitter.com/RCAH_MSU 
YouTube https://www.youtube.com/channel/UCpfDHNy0ws5nxgaL9v1xMGw