Marsha MacDowell Will Be Recognized Tonight at MSU's 2022-23 Excellence in D.E.I. Awards Ceremony
February 13, 2023
By Chrystel Lopez '23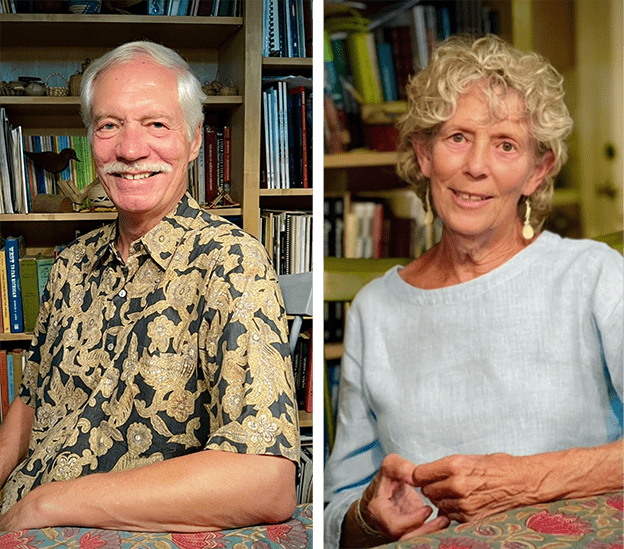 Marsha MacDowell, Director of the Michigan Traditional Arts Program in The Residential College in the Arts and Humanities (RCAH) and at Michigan State University's and Professor in the Department of Art, Art History, and Design, is receiving MSU's Excellence in Diversity, Equity and Inclusion (D.E.I) Lifetime Achievement Award, with her husband Kurt Dewhurst in celebration of their collaborative work and research. 
The 2022-23 Excellence in Diversity, Equity and Inclusion Awards ceremony will be held today (February 13) from 4 to 6 p.m. in the Big Ten Rooms at the Kellogg Hotel and Conference Center.
"We are ever thankful to Dr. Clifton Wharton for believing in our vision of connecting museums with communities and offering us positions as a co-equal curatorial research team at MSU," MacDowell said. "Over the years, we have been privileged to work side by side with so many community members, partner organizations, and MSU students, faculty and staff to advance that work that has resulted in exhibitions, publications, programs, and collections that have met that initial goal." 
The award citation notes that MacDowell and Dewhurst have explored, celebrated and expanded D.E.I in their work as museum professionals and researchers. They have been able to push the boundaries of museum programming through careful curation, collaboration, and co-creation with diverse communities. As a result, Dewhurst and MacDowell have uplifted individuals and communities who are given the opportunity to share their stories and engage in a dialogue.
MacDowell currently serves in the Michigan Traditional Arts Program, housed in RCAH. In addition, she is director of The Quilt Index and Michigan Stained Glass Census and curator of Folk Arts and Quilt Studies for the MSU Museum. She is a professor of art history and design at MSU.
The Residential College in the Arts and Humanities (RCAH) is a beacon among Michigan State University's heralded learning communities, named best in the nation among public schools by U.S. News & World Report for four consecutive years. RCAH's unique "living-learning" community offers the advantages of a small-college, liberal arts education with all the opportunities of a major Big Ten university. RCAH students hone the key skills that are most in demand by employers today by examining critical issues through the lens of culture, visual and performing arts, literature, community engagement, social justice, history, writing, and philosophy. RCAH graduates' 99 percent placement rate into careers or graduate school is the best at MSU. Find out why: Visit rcah.msu.edu, email rcah@msu.edu, or call 517-355-0210. 
Facebook https://www.facebook.com/RCAHMSU/ 
Instagram https://www.instagram.com/rcahatmsu/ 
Twitter https://twitter.com/RCAH_MSU 
YouTube https://www.youtube.com/channel/UCpfDHNy0ws5nxgaL9v1xMGw