An Interview with RCAH Sister Circle's Directors
May 27, 2020
Interview by Chrystel Lopez '22 
The RCAH Sister Circle Mentoring Program was first started by Professor Tama Hamilton-Wray and Professor Leonora Paula in 2017 after a meeting with a group of RCAH women of color who were feeling especially vulnerable in the wake of the Nasser incident. Two of the students' major concerns was their need for mentoring and a supportive community, particularly as students of color at a predominantly white institution.
Hamilton-Wray and Paula successfully applied for a Creating Inclusive Excellence Grant from the MSU Office of Inclusion and Intercultural Initiatives to launch a two-year pilot of the RCAH Sister Circle Program. The program aims to support the holistic development of women of color undergraduates at Michigan State University through culturally responsive programming that addresses the participants' academic, social, personal and professional needs. The program's ultimate goal is to address and improve the retention and matriculation rate for MSU women of color students.
RCAH Professor Sitara Thobani and Hamilton-Wray now direct the program. We communicated with them over email for this interview.
RCAH: What kinds of activities does Sister Circle engage in?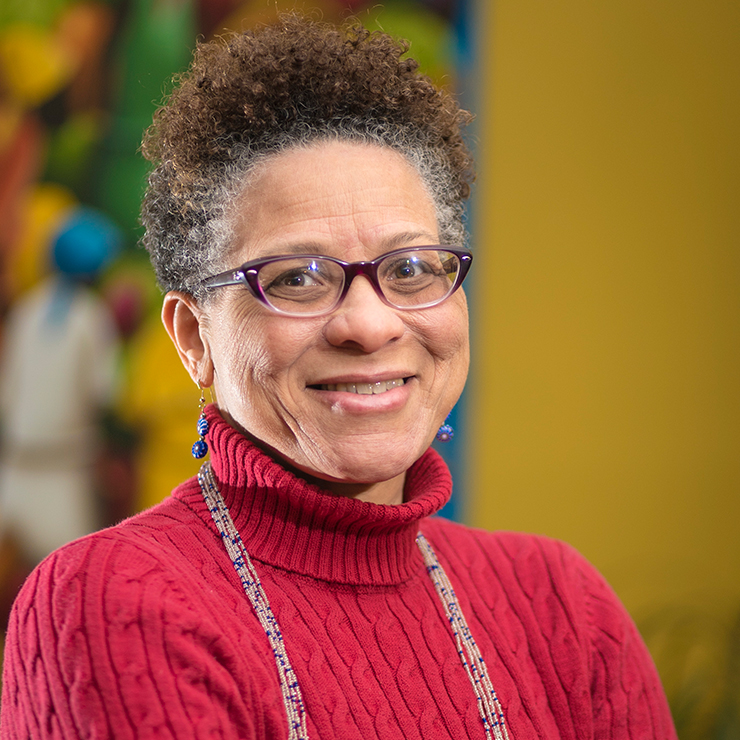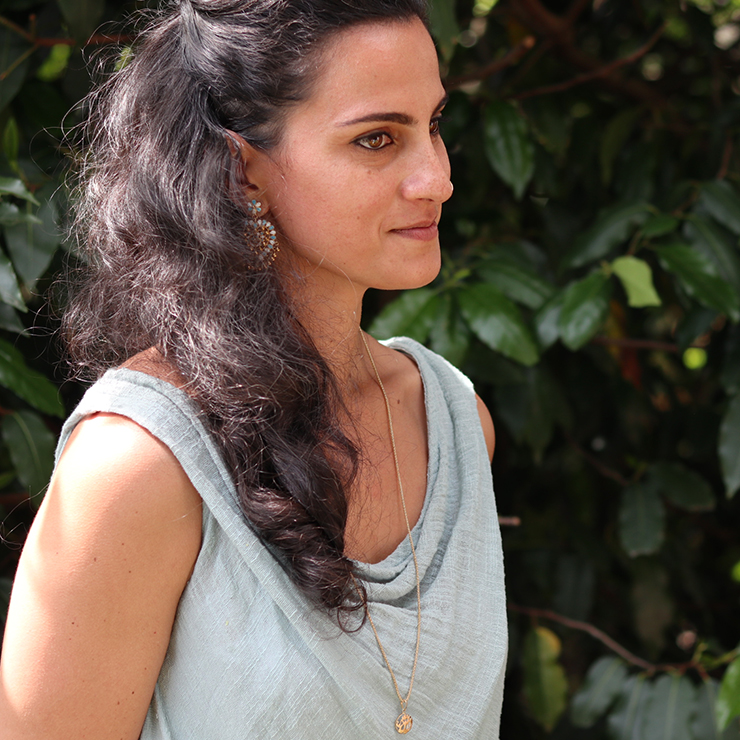 Hamilton-Wray and Thobani: We organize a diverse range of events over the year, from informal get-togethers that help build social relationships and a sense of community, to semi-structured study sessions, to more formal workshops featuring invited artists, writers, and other community leaders. Our programming is centered on our three broad areas of focus: creating opportunities for mentorship (including peer-to-peer and intergenerational mentorship); developing skills for academic and professional development; and focusing on mental health and well-being. These three areas are interconnected, and it's exciting to see how our events can and do address more than one at the same time. We also aim to respond to what students identify as needed and desired, and try to make our events as collaborative with our students and Undergraduate Research Assistants as possible. For one example, we recently hosted poet Ariana Brown for a poetry reading and workshop after students selected her as someone they wished to work with.
RCAH: Why is this organization important for RCAH students and beyond?

Hamilton-Wray and Thobani: One running theme in many of the things we hear from students is how Sister Circle has helped create a sense of community that is simultaneously academic and social. MSU is such a large campus, and RCAH, while much smaller, can also feel somewhat decentralized due to the various activities and interests represented within the college. Sister Circle provides a space for women of color undergraduates to come together and find various kinds of support they might need, and offer their support to others in turn.
RCAH: Has shelter-in-place been difficult for the organization? 
Hamilton-Wray and Thobani: Sister Circle is centered on building a strong community of support, for which face to face interaction and sharing spaces is essential. The need to shelter-in-place has therefore presented real challenges for us, not only as an organization but for the students, staff, and faculty that make up our community as well. We want to make sure we're able to support our members through this very stressful period when people are isolated from the communities of friends and colleagues they've created on and off-campus, and are dealing with keeping up with their academic work in the midst of all of the added personal and financial challenges the situation has created.
RCAH: What kinds of activities have Sister Circle engaged in during quarantine? 
Hamilton-Wray and Thobani: In our attempt to come together during this time, we have been exploring ways of meeting and connecting online even though this is far from ideal. We just had a check-in session via Zoom where some of the topics we discussed were strategies for time management, coping with stress (in all its forms), and finding ways to ground oneself given the current circumstances. As helpful as it is to have the technology to come together at a time like this, we know that there are significant limitations as well. Access to the internet is not guaranteed, and with people working from home, their responsibilities towards their families and other challenges they are experiencing also need to be taken into consideration. It was therefore really important for us to talk about what 'time management' and 'coping' means in the time of Covid-19 without normalizing what are incredibly abnormal circumstances. So often we think of time management as a way to enhance productivity, but the current situation shows us that we need to readjust our priorities. What if we approach 'time management' instead as something that can help ground us, and create room to focus on our mental health and well-being; as something that can make us feel more human during these alienating times? These were some of the questions that we addressed in this event. Hopefully, there are some lessons we can all learn coming out of this situation.
RCAH: What are the future plans for Sister Circle?
Hamilton-Wray and Thobani: We're also discussing how the RCAH Sister Circle might continue to connect over the summer. Even though the academic year is coming to a close, we know the situation with Covid-19 is ongoing and the summer will be time for another major adjustment. These adjustments will require responses as things come up, and we will continue to find ways to meet the needs of the new situation. Moreover, we know that we will come out of this situation stronger, and with an even greater appreciation of building and sustaining our communities.
The Residential College in the Arts and Humanities at Michigan State University is a unique learning community offering the advantages of a small college liberal arts education and the opportunities of a major university. Students prepare for meaningful careers by examining critical issues through the lens of culture, the visual and performing arts, community engagement, literature, philosophy, history, writing, and social justice. RCAH's 100% placement rate for graduates over the past six years is the best at MSU. Visit rcah.msu.edu, email rcah@msu.edu, or call 517-355-0210.
Facebook https://www.facebook.com/RCAHMSU/  
Instagram https://www.instagram.com/rcahatmsu/
Twitter https://twitter.com/RCAH_MSU
YouTube https://www.youtube.com/channel/UCpfDHNy0ws5nxgaL9v1xMGw