Wednesday Night Live
2019-2020 Schedule 
Wednesday Night Live: Climbing PoeTree
WEDNESDAY, SEPTEMBER 18, 2019 7:00 PM - 8:00 PM AT RCAH THEATER
Join us on September 18 for the first Wednesday Night Live of the year, featuring Climbing PoeTree! 
Wednesday Night Live: Screening and Discussion of Break the Chain
WEDNESDAY, OCTOBER 23, 2019 7:00 PM - 8:00 PM AT RCAH THEATER
Join us for a screening and discussion of Break the Chain, a documentary on human trafficking co-produced and co-directed by RCAH alum Kirk Mason with Laura Swanson. This will be be followed by a talk-back/panel including Mason and Swanson, with Kintla Striker, a trauma-informed yogi who will be artist-in-residence all week.
Wednesday Night Live: Queso and Conversation: Alumni Career Chat
WEDNESDAY, NOVEMBER 20, 2019 7:00 PM - 8:00 PM C202 SNYDER HALL
Join us for our anual Alumni Career Chat, featuring: 
JeNiece Freeman-Holt—Challenge Detroit Fellow
Madeleine Gorman—Coastal Waters Coordinator at EGLE
Christina Igl—MSU Graduate Student in Student Affairs Admin.
Samantha Kinjorski—Graphic Designer at Avanti Press
John Nowak—Musician in Desmond Jones
Amanda Sherman—Manager at Credit Acceptance
Wednesday Night Live: Printmaking Talk with Phil Sanders
WEDNESDAY, JANUARY 29, 2020 7:00 PM AT RCAH LOOKOUT GALLERY
In coordination with the William Kentridge exhibition (opening on January 16, 2019), RCAH is hosting the artist Phil Sanders for a WNL talk. Sanders is an accomplished master printmaker and educator who ran the Robert Blackburn print workshop in New York City for a decade. He worked closely with Kentridge's print workshop and the publisher of the Kentridge prints in the LookOut Gallery exhibit.
Wednesday Night Live: Mengenangmu Yang Dihilangkan/In Loving Memory of the Disappeared Ones.
WEDNESDAY, FEBRUARY 26, 2020 7- 8 PM AT RCAH THEATER
This event is co-Sponsored with Peace and Justice Studies.Born in Indonesia, and based in Belgium, Elisabeth Ida Mulyani graduated with high distinction in 2010 as a Master of Visual Arts in photography from the Royal Academy of Fine Arts in Ghent, Belgium. Mulyani does interdisciplinary work using various media including video, installation, and performance. She has been awarded the title of "Young Belgian Talent" by Antwerp Fotomuseum, and by S.M.A.K. (museum of contemporary arts in Ghent) of "Coming People", a selection of best graduates of Belgian art schools. 
Wednesday Night Live: Joshua Davis
WEDNESDAY, MARCH 25, 2020 7 - 8 PM AT RCAH THEATER
Singer, songwriter, educator, and touring musician Joshua Davis is coming to RCAH for Wednesday Night Live. Davis will be an Artist in Residence at RCAH from March 23 - March 27. 
Wednesday Night Live/Spring Poetry Festival
WEDNESDAY, APRIL 8, 2020 7 - 8 PM AT RCAH THEATER
Reginald Dwayne Betts transformed is a critically acclaimed writer and graduate of the Yale Law School. His recently released book of poetry, Felon, which is a collection of poems he wrote in reflection of life after prison.
---
Wednesday Night Live (WNL) is the signature all-college events program of RCAH. Featuring speakers, artists, performers, and activists from around the corner and around the country, WNL introduces RCAH students to new ways of thinking about and pursuing the arts and humanities. WNL guests present cutting-edge ideas in inventive and unexpected forms. Through dialogues, interviews, and open discussions that accompany events, WNL takes students behind the scenes and along the creative paths that guests followed to do their chosen work.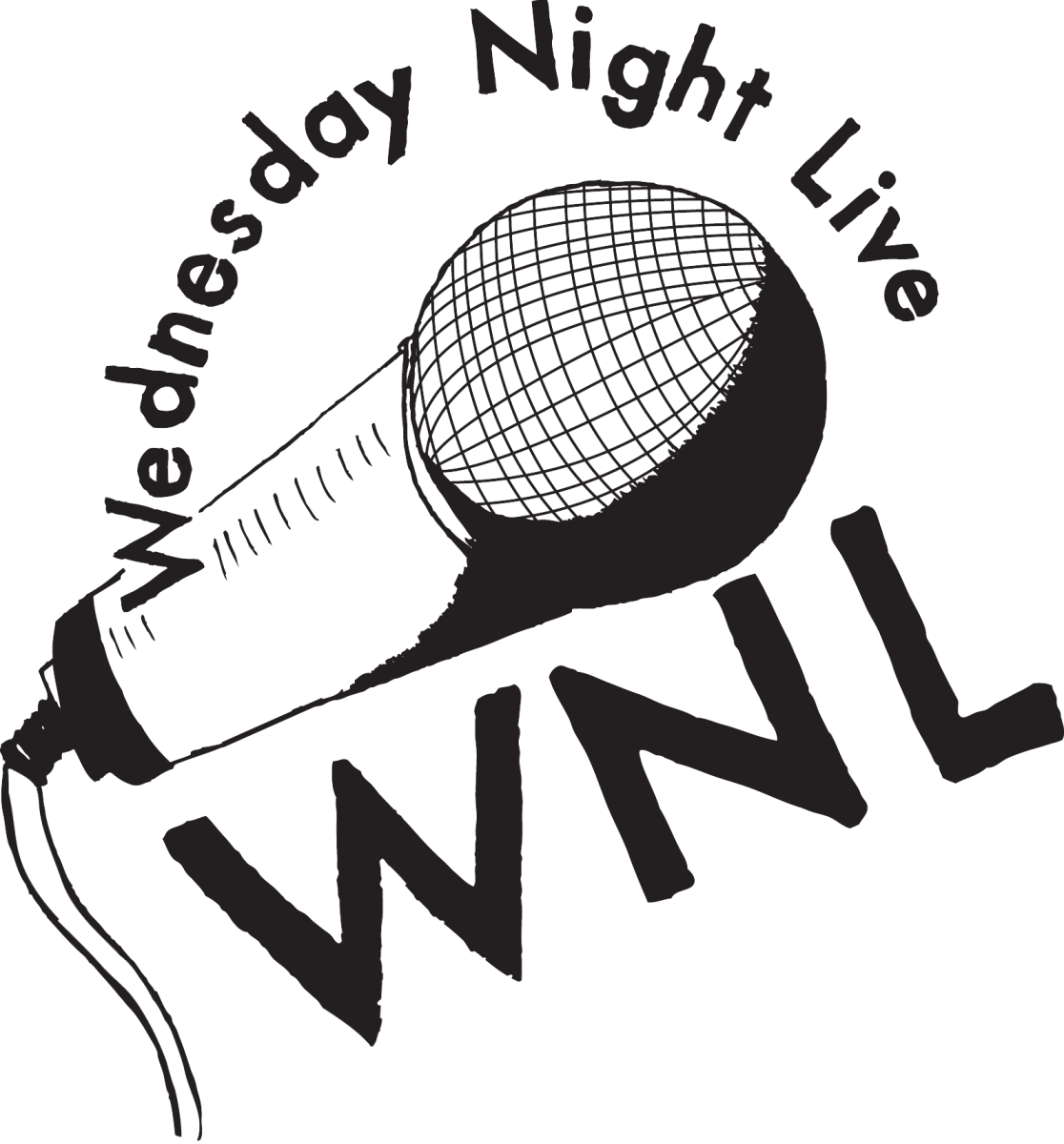 Designed to bring together students at all stages of their RCAH careers, the WNL program of six to eight events each year includes returning graduates of RCAH. Their presentations provide insights into how the arts and humanities serve as the inspiration and basis for the work they do. Do you have a suggestion for a future WNL artist? Email Laurie Hollinger with your suggestion.
For all Arts and Humanities majors who entered RCAH in Fall 2013 or later, the College Colloquium requirement can be met by attending 12 WNL events during the course of your degree.
All WNL events are held at 7 p.m. in the RCAH Theater unless otherwise noted in the RCAH events calendar.
WNL logo design by RCAH graduate Megan Wesner.