Abby Schottenfels: thinking critically about real world solutions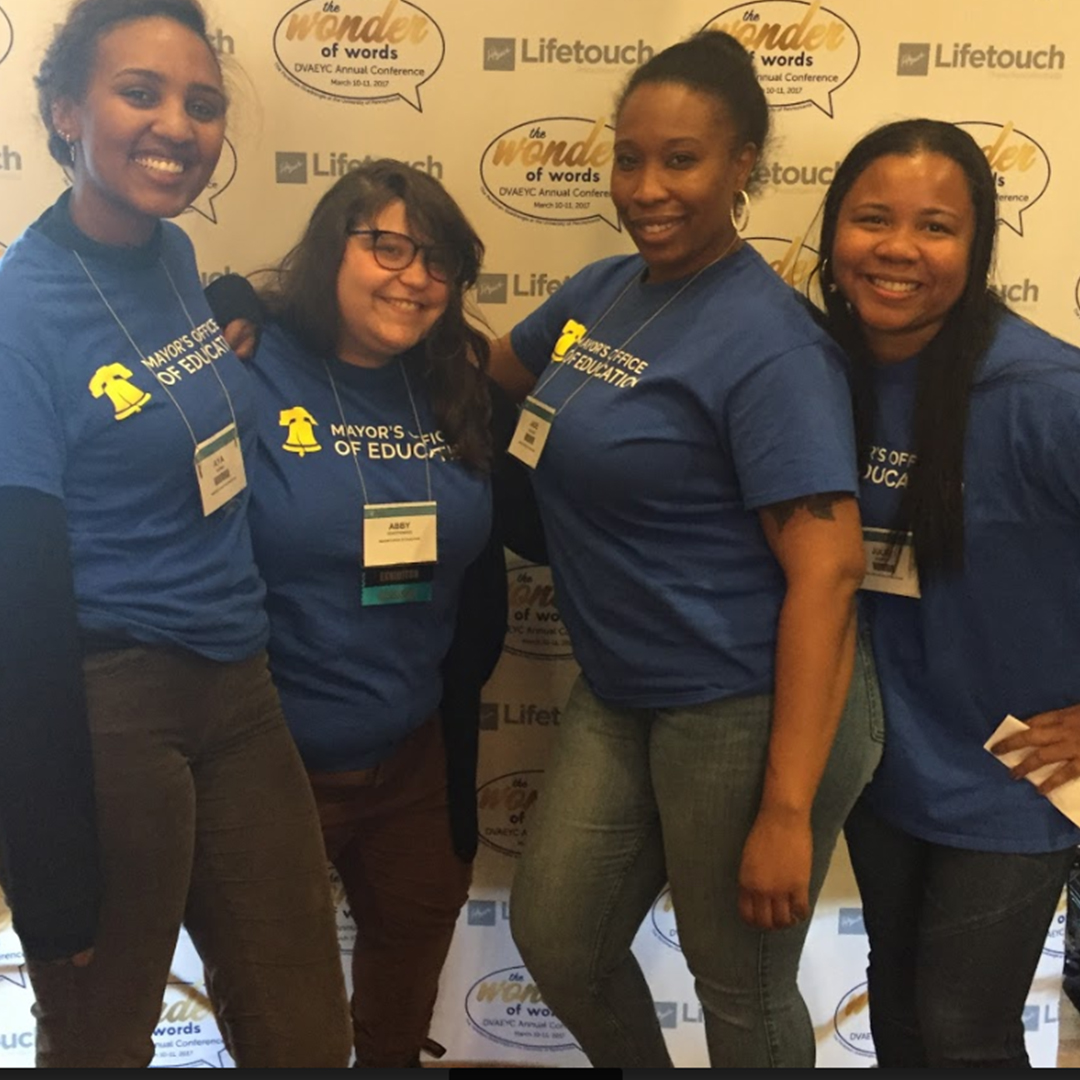 Graduated
RCAH Class of 2012
Degrees
Arts and Humanities from RCAH
Minor: Religious Studies

Master's in Public Administration from Rutgers University
Career
Administrative Specialist, Scholarship Coordinator, and Constituent Manager for the City of Philadelphia Mayor's Office of Education
Background and Location
Grew up in 

Bloomfield Hills, Michigan

Graduated from

Andover High School 

Lives in

Philadelphia, Pennsylvania
 Abby pictured second from left.
Hi Abby! When you think of RCAH and its influence on your life, what do you think of?
Living and learning. I loved the way the program fostered community. I loved seeing people in my classes and in my hall and the cafeteria. We got to bring relationships out of academic discourse and into the real world. Field trips were a big part of RCAH, and seeing work in action cemented my commitment to civic engagement. 
How about your work now?
I work for the City of Philadelphia in the Mayor's Office of Education. I am an administrative specialist, scholarship coordinator, and constituent manager.
What does the job entail?
It depends on what I am doing at the time. I am the office manager. I address and track all constitute concerns relating to education in Philadelphia. I manage a scholarship for 200 Philadelphia high school seniors attending college in Southeast Pennsylvania. I coordinate events and trainings for the Early Childhood Education workforce to complement our office's expanded pre-K program, which is funded by a sugary beverage tax.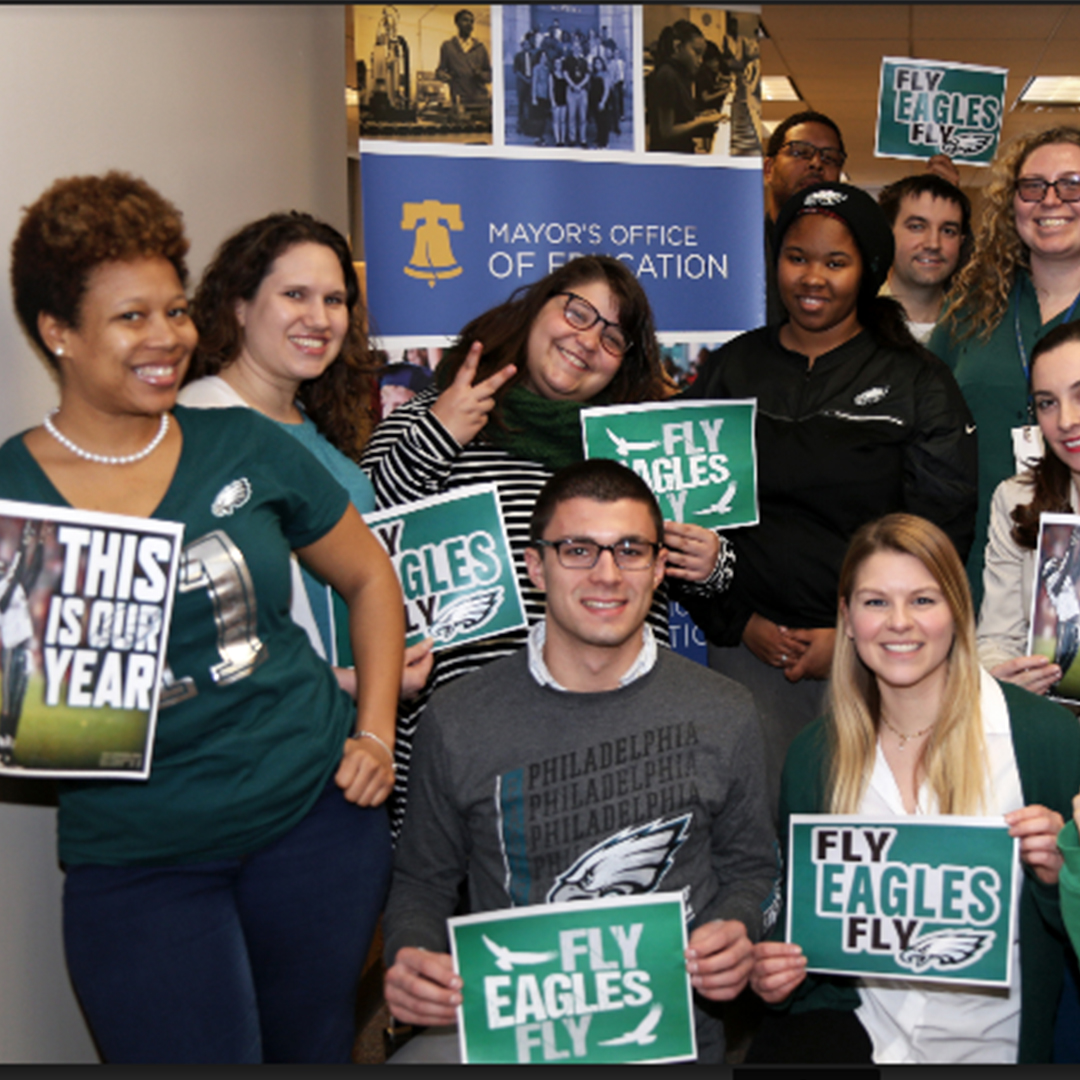 How long have you been there?
I have been in the office since 2014, under the previous mayor. I have been in this position since January 2016.
How did your college education prepare you for your career?
RCAH gave me the skills to think critically about real world solutions. Thinking about the multitudes of dynamics that occur within civic engagement is a skill I have that I gained through processing my course work and various scenarios in RCAH classrooms. One cornerstone of RCAH that is understated is that the curriculum gives you the ability to practice forming meaningful and trusting professional relationships—that has been invaluable to my career. 
"I was craving a small liberal arts school on the east coast. The RCAH was the perfect way for me to achieve that dream and stay within my budget."
What did you do before joining the mayor's office?
City Year Providence, corps member for Americorps VISTA, Philadelphia Higher Education Network for Neighborhood Development, community partnerships coordinator at Sayre High School.
How does RCAH's major—the arts, humanities, and community engagement—play a role in your life today?
They are my whole life. 
Is that what initially attracted you to RCAH?  
My financial reality indicated that I had to attend an in-state school, but I was craving a small liberal arts school on the east coast. The RCAH was the perfect way for me to achieve that dream and stay within my budget. 
What do you recall about influential professors?
Eric Aronoff formed the foundation of the way I think about creating a positive culture. Estrella Torrez and Austin Jackson taught me about critical theory and privilege in a way that I will never forget. That serves as a mode of operation for the way I engage in the work I do—fighting to end poverty and inequity. 
Anything else you would like to add about your RCAH experience?
It also is just really, really fun for alternative-minded students who are worried about being swallowed up by the large MSU culture—and especially the sports and Greek life culture. There is a place for weird kids at MSU, and it's in the RCAH.