Zack Bissell: Creating community through arts education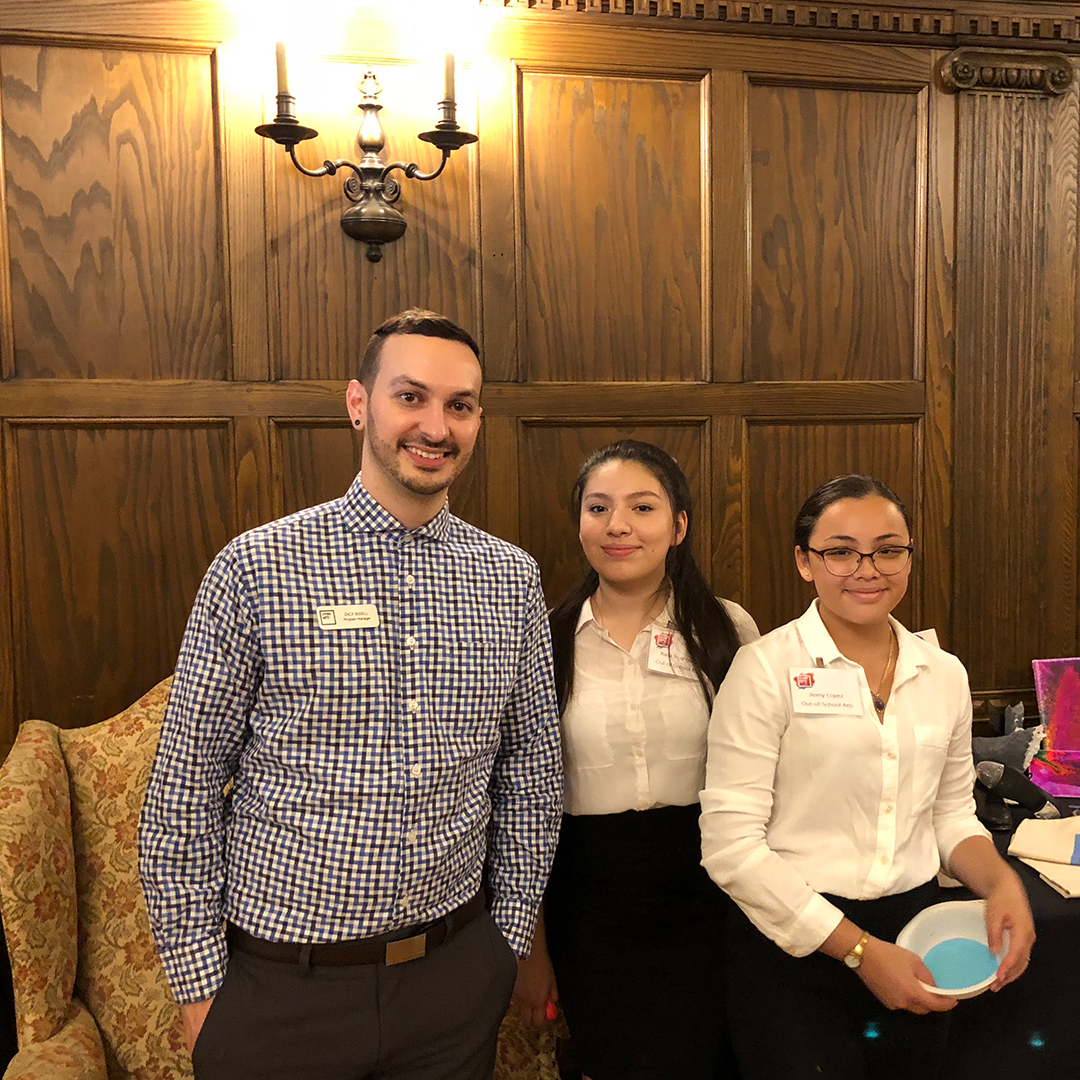 Graduated
RCAH Class of 2011
Degree
Arts and Humanities from RCAH


Minor: Spanish, Specialization in Latin American and Caribbean Studies
Career
Program Manager for Out-of-School Arts at Living Arts Detroit
Background and Location
Grew up in Frankfort, Michigan

Graduated from Frankfort High School

Lives in Detroit, Michigan
Hi Zack! Tell us about the different jobs you have held.
I taught English as a second language in South Korea, did a year of service with AmeriCorps at N'MPower Albuquerque doing non-traditional HIV prevention and education, and I managed a gourmet oil and vinegar store. 
Interesting! How about your current job?
I am the program manager for Out-of-School Arts at Living Arts Detroit. Our out-of-school programs are based in Southwest Detroit at the Ford Resource and Engagement Center.
"People from RCAH knew my name and cared
about my interests. I wasn't just another number
or student filling a spot."
What do you do as program manager?
I oversee all class registrations and payments, scheduling, managing teaching artists, payroll, program evaluation, teaching artists evaluation and mentoring, and professional development for teaching artists (planning, coordinating, and delivering). I oversee the Parent Advisory Council, lead community building initiatives among participants and the larger community, lead field trips, contribute to major program planning and program direction….
How long have you been doing that?
Since 2015.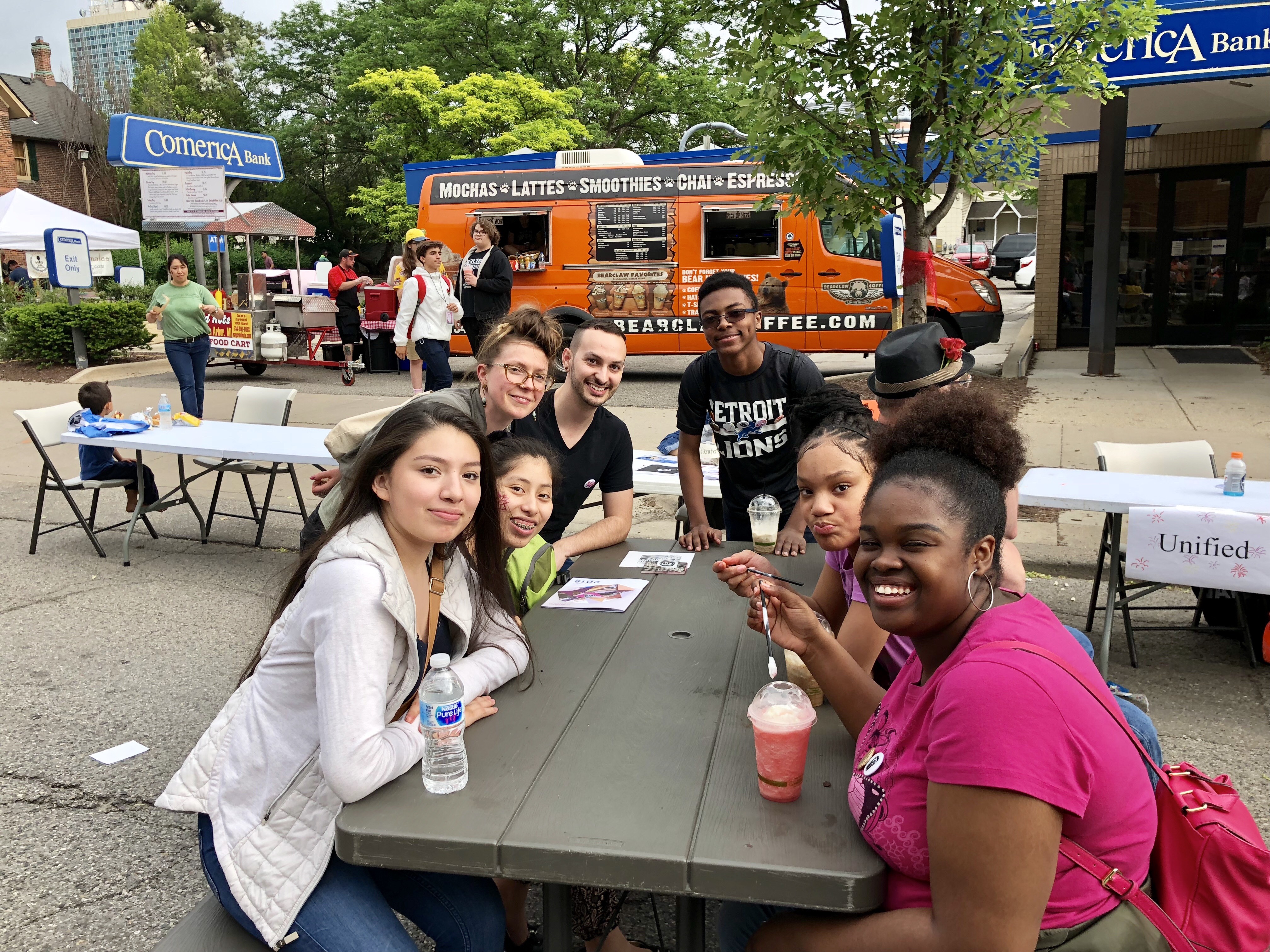 Was RCAH helpful in preparing you for working life?
RCAH helped me in so many ways that it is difficult to even list. Most important has been my awareness of the workings of society and culture and how much impact that has on how things work. Everything operates within a context and RCAH has opened me to seeing the variety of contexts and systems at play in every action, every decision, that is made by individuals and by groups or organizations. Understanding this helps us work towards positive change and resist the destructive forces in the world.
Tell us a little about some classes or professors you remember as helpful or challenging in a good way.
Professor Yoder was one of the first ones that "whipped" my writing and reasoning into shape, and Professor Miner and Professor Torrez had the largest hand in shaping my understanding of the world we live in and ways in which I can contribute my strengths. And lastly, when I least thought I needed it, Professor Skeen helped me realize my deep connections to "home" and how we all need some sort of home to relate back to. 
How did you end up at RCAH?  
When making decisions about college and my majors, I originally thought I was going to major in classical saxophone performance, but I was also very interested in cultures and learning more about the world. RCAH was a great blend of both, so I could tie together my love of music and the arts with my curiosity for the workings of the world around me. The closeness of the RCAH community also attracted me over other similar programs at other universities. People from RCAH knew my name and cared about my interests. I wasn't just another number or student filling a spot. 
What experiences stand out as memorable from college?
I remember being deeply impacted by Professor Yoder's 192 course my freshman year, which was an honors-level freshman seminar that explored the ways in which religion affects culture and cultural views on how we relate to or use the environment. This was the first time I began to see how impactful culture and traditions can be on the world around us as well as on our understanding of and interaction with the world around us. Second, I would also say my experiences in RCAHppella were very formative. We had great camaraderie, performances and events, and it was a great way to spend my time. 
Anything else you would like to add?
It's worth a mention that the community of thinkers and intellectuals in the RCAH is second-to-none and important to mention as a way that many students grow throughout their time in RCAH. It is not just the classes, the readings, or the activities but also the peers discussing, challenging, and nerding-out with you about your ideas that pulls you forward.