Gabby Wahla: Empowering high school students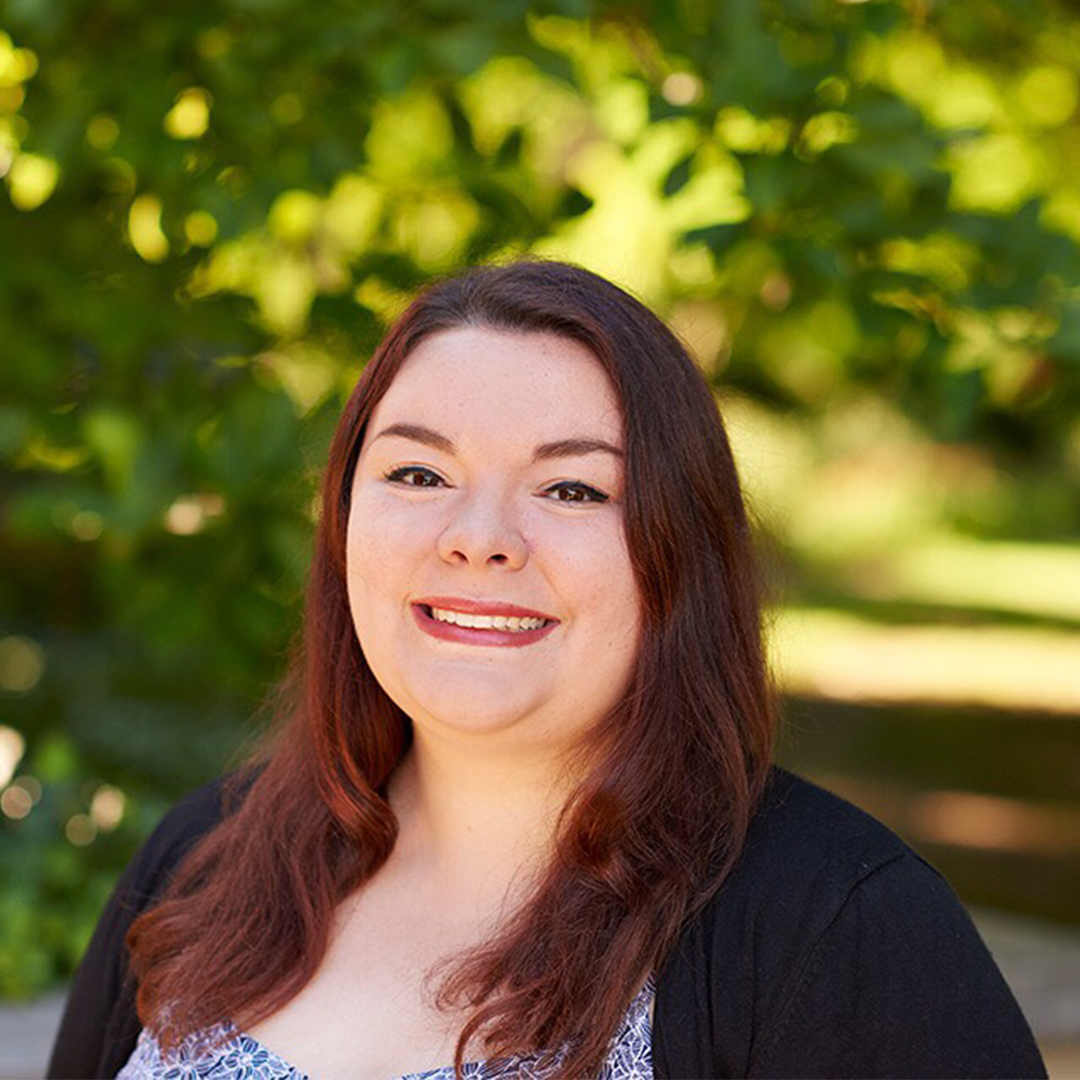 Graduated
RCAH Class of 2017
Degree
Arts and Humanities from RCAH

Double major: Bioethics
Career
Assistant Director of Women*s Student Services
Background and Location
Grew up in Rochester Hills, Michigan

Graduated from International Academy in Bloomfield Hills

Lives in Kalamazoo, Michigan
Hi Gabby! Tell us about what you are up to now.
I am a college adviser! I serve through the Michigan State University College Advising Corps and through AmeriCorps in Galesburg-Augusta High School, where I help low income, underrepresented students plan what they are doing after high school. I also work with the Michigan College Access Network towards the Goal 2025, where we are hoping 60 percent of Michigan residents will have some form of post-secondary education by the year 2025. 
How long have you been doing that?
I started when I graduated from MSU!
What work experience did you have as a student?
During my time in undergrad I worked at Sparty's as a human resources coordinator, with Residence Life as a Student Center representative, and I also worked at the Ingham County Health Department as a health equity intern!
When you were in high school, what made you choose RCAH?  
RCAH's small family feel made MSU home for me. MSU is so big and it was so hard to picture my day-to-day life not knowing all my classmates and my professors personally, so when I came to RCAH to visit, everyone knew each other and created such a great family environment! I knew I had to be in RCAH!
And it obviously was awesome to be able to roll out of bed, put my slippers on, and walk 25 steps and be in class or be in my academic adviser's office!
And it was a godsend that I never had to put a coat on and brave the snow to get my food at Sny-Phi!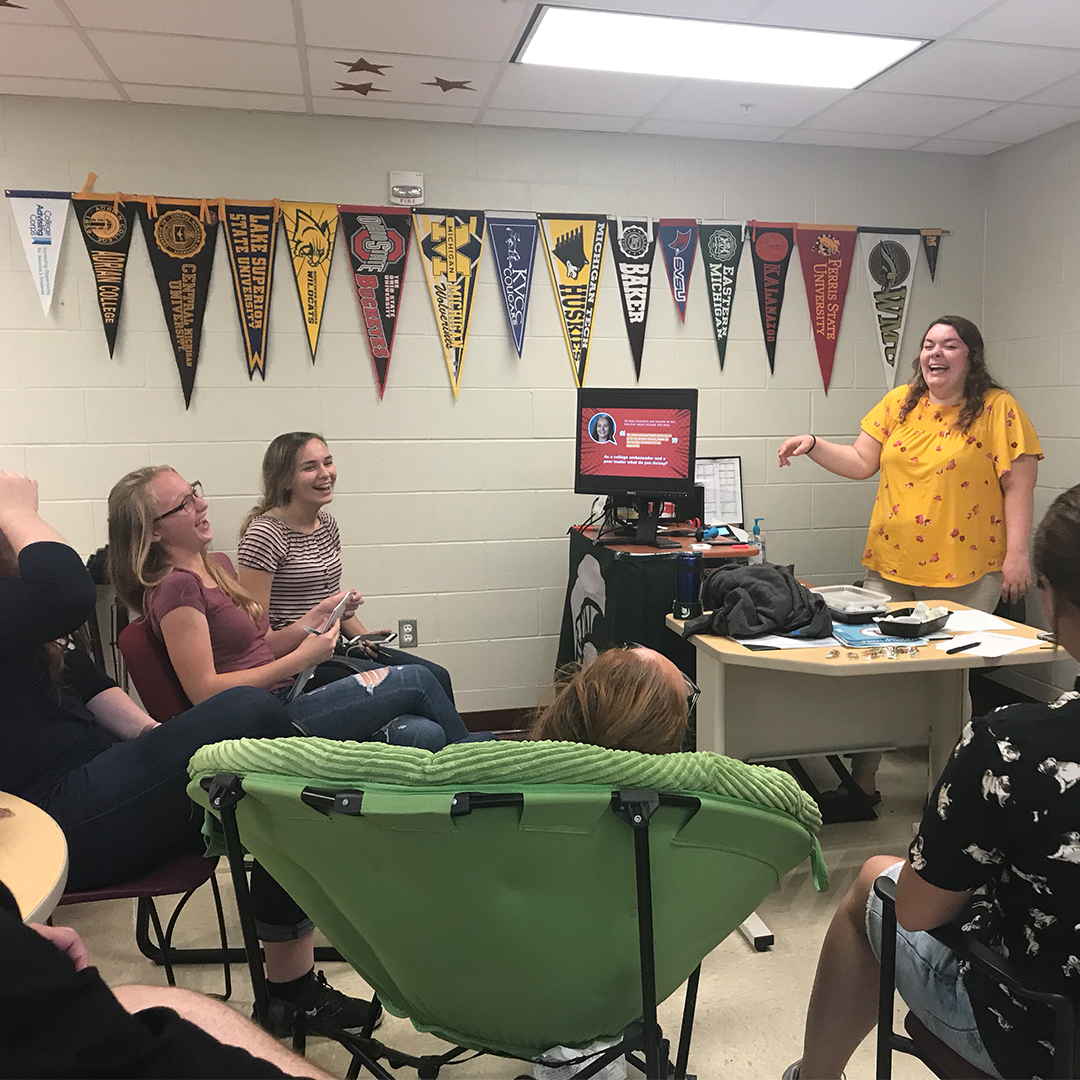 Did RCAH prepare you for your career?
RCAH prepared me for LIFE!
Cool! How so?
RCAH teaches every student not only how to voice your own opinion, but how to effectively listen and learn from other people's opinions. Everything I learned at RCAH empowered me and those around me constantly. It was an amazing environment to shape my ideas and values. The support from staff and from peers makes it hard to hate class, because everyone there helps each other learn about the world around us. 
Thinking back, what memorable experiences do you recall as a student?
The most memorable thing about RCAH for me were the civic engagement opportunities. I loved civic engagement so much that I had one class of it scheduled for every semester. RCAH instilled the value in me to give back to the community you're in, even if you're not there forever.
I only lived in East Lansing for three years, but I still give back to it as much as possible through helping students at the Refugee Development Center learn English through photography, or through working with senior citizens on philosophy in books, or with tutoring students. Civic engagement is crazy important. 
Are there classes or professors that stand out in your memory?
Dean Steve's civic engagement class opened my mind to all that I can do with a service-oriented mind. If I never took that class, I'd never have found a love for service/civic engagement, and therefore wouldn't have my current position as a college adviser, and therefore wouldn't even know that I was to work in student services!
RCAH instills values from the arts, humanities, and community engagement. Is that important for you today?
Arts, humanities, and community play a role in my everyday life as a college adviser. I make catchy posters for my students using my graphic design skills, serve a community by helping their students have access to post-secondary education, and I exhibit a humanities-based service attitude through my AmeriCorps position. 
"RCAH instilled the value in me to give back to the community you're in, even if you're not there forever."
Sounds like you like RCAH.
I love RCAH! And if I could go back and see myself in a classroom soaking up all this information as a freshman, I wish I would've told myself to take a chill pill and slow down!
Any advice you'd like to leave us with?
Undergrad only happens once and I did it in three years, which is crazy, so I wish I stopped and smelled the RCAH roses more!