Catie Bargerstock: Building positive change near and far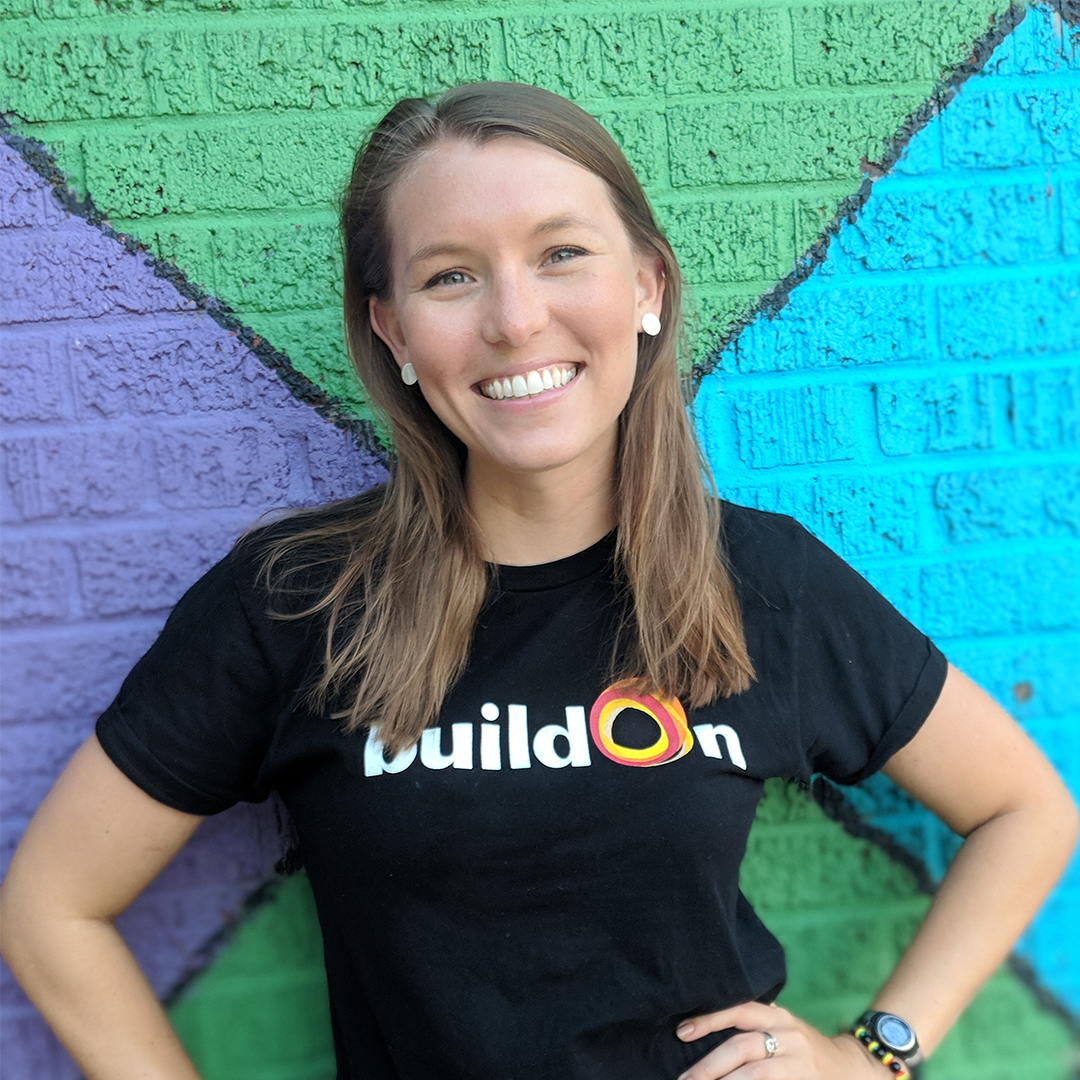 Graduated
RCAH Class of 2015
Degree
Arts and Humanities from RCAH
Double Major: Psychology
Minor: Women's and Gender Studies
Career
Service Learning Program Manager for buildOn
Background and Location
Grew up in East Lansing, Michigan
Graduated from East Lansing High School
Lives in Detroit, Michigan
Hi Catie! Tell us a little about what you are doing now.
I currently work as a service learning program coordinator for an international nonprofit organization called buildOn.
What kinds of things do you do there?
I run, primarily after school, programming at a high school in Detroit all around the topic of service learning. This means I recruit students to participate in community service projects, and provide an educational context as to why the service we do in our communities matters. Additionally, buildOn builds schools in developing countries, and I have led a two of these trips, one to Senegal and one to Malawi, during my time here. 
"RCAH saw my many passions as a strength, not a weakness, and allowed me to explore them all through
the scope of positive social change."
Interesting! How long have you been there?
Over two years.
Where were you before that?
Prior to buildOn, I was a team leader for AmeriCorps National Civilian Community Corps (NCCC).
What did you do with AmeriCorps?
I was based out of Sacramento, California, and sent around the Pacific region to lead a team of peers through a year of national service. Some of the project assignments my team received were: building a house with Habitat for Humanity in Kalispell, Montana; fuels reduction work for the Catalina Island Conservancy; working as summer camp counselors for Camp Kostopulos in Salt Lake City, Utah.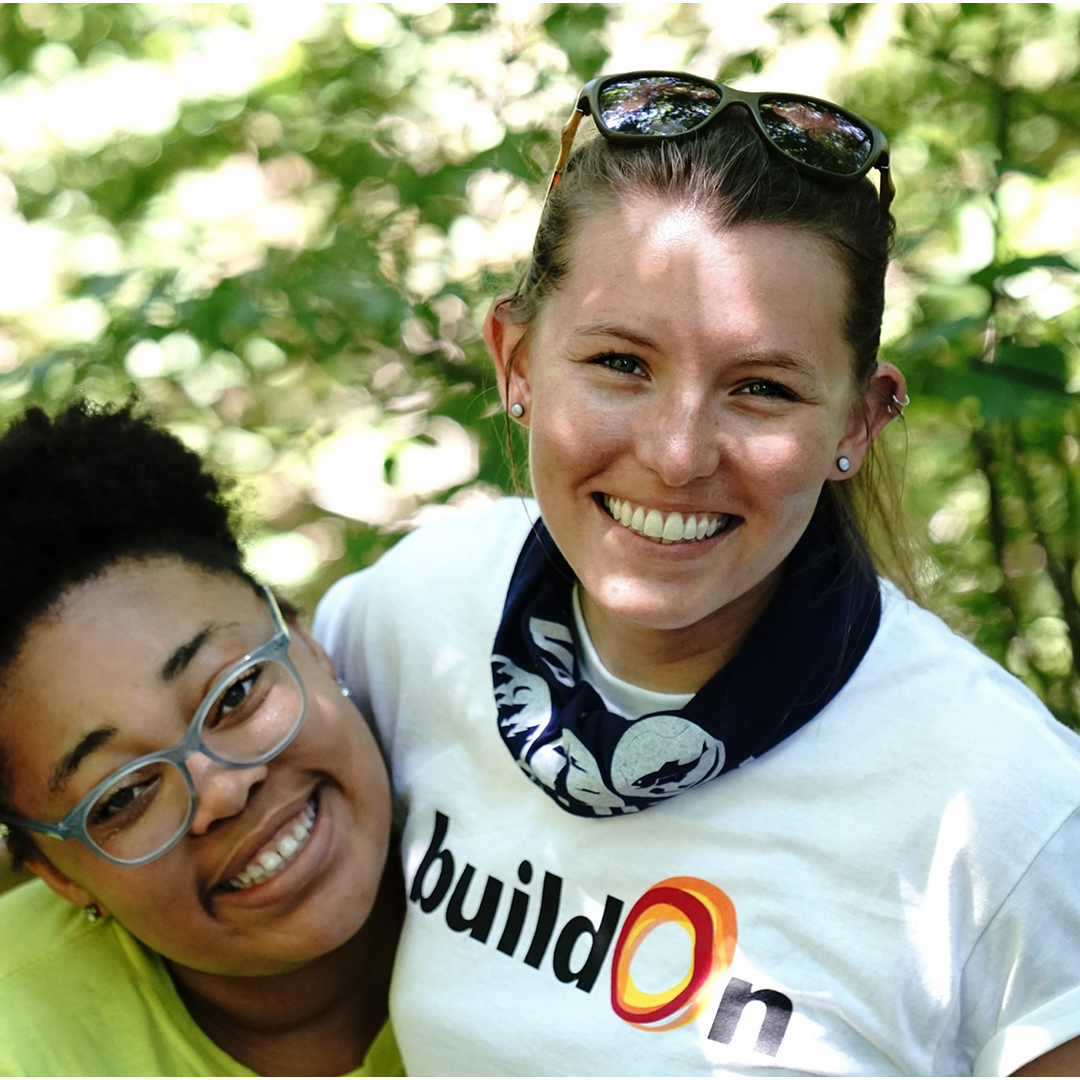 How did you end up at RCAH?  
When I was trying to decide on colleges, I remember someone from RCAH saying that RCAH is a great place to go if you are passionate about a lot of things, and don't know exactly what you want to do. This fit me perfectly—my interests are so broad that I have always had trouble narrowing in on what kind of career I should have. RCAH saw my many passions as a strength, not a weakness, and allowed me to explore them all through the scope of positive social change.
At a time when it felt as though everyone in my life was trying to restrict me, forcing me into paths and life decisions I was not ready to make, RCAH dared to ask me the question, "How do you take everything you love and use it to change the world?" That shift in mindset has led me down a path I could have never imagine fresh out of high school.  
Was RCAH helpful in preparing you for a career?
Every day I work with students and discuss what it means to be an agent of positive change in their community. It wasn't until I got to the RCAH that I began to ask myself that same question, and had a space to discuss it with others. I left college still unsure of exactly what my career path would look like, but rather than feeling fearful of the unknown, I left with an expanded sense of possibility. I wasn't exactly sure where I was going to go, or what my role in the world would be, but I knew I had the tools to do it once I figured it out, and that's something I'm not sure I would have gotten anywhere else at MSU.
Were there any particular courses or people who made an impact on you in college?
I took a class called "It's Great to Be a Girl," which was a civic engagement course that involved creating an after-school program for a fifth-grade class at a Lansing public school, aimed at skill and confidence building. Prior to this experience, I hadn't worked much with youth, and had little programming knowledge. My current job is quite literally building and creating programming, and although I work with high schoolers now and not elementary aged students, so many of the skills I developed in that class apply.
I still remember some of the students from that fifth-grade class, and the positive influence we had on them, and they had on us. That class was my first concrete example of what true service learning in action looks like, and now I do this for a living. 
What did RCAH ignite in you?
I think RCAH really brought out the activist in me. I learned that if you have an issue with the way something is in the world, you should do something about it, and those who show up are those who make the decisions.
Social change seems important in your life.
I've always felt strongly about social issues, but before RCAH I never did much about it. Now I feel much more confident expressing my views, and actually listening to opposing sides. In many of my RCAH classes there were debates, and they were all handled civilly. Although there has always been tension in our country, and our current political climate seems to spark a lot of controversy, RCAH taught me how to set aside assumptions to hear points of view that I disagree with, and potentially, reach some kind of understanding.
Any advice you'd like to offer?
The amazing thing about RCAH is that you get a small liberal arts experience, at a large research university. It quite truly is the best of both worlds.
My advice to students would be to take advantage of both of these worlds. RCAH provides many opportunities, but if you never branch out of the college you will never see what MSU at large has to offer, and vice versa. Take advantage of it all, it's all there for you!