Chelsea Kinjorski: Working collaboratively, thinking critically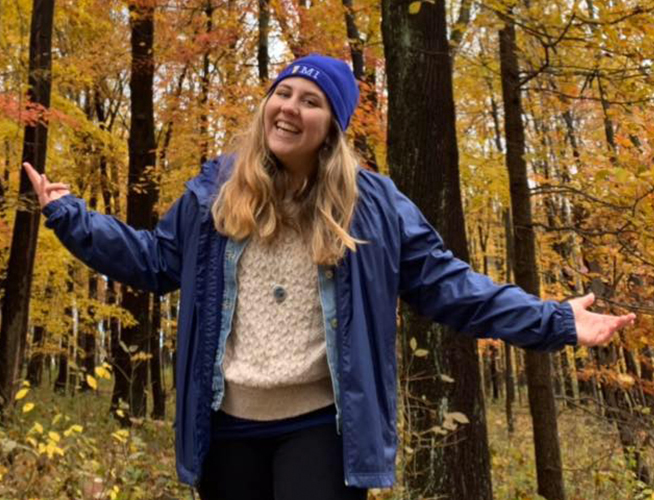 Graduated
RCAH Class of 2011
Degrees
Arts and Humantites from RCAH

Master's in Higher Education Administration from Florida International University
Career
Admissions Counselor at Oberlin College
Background and Location
Grew up in from Warren, Michigan

Graduated from Shrine High School in Royal Oak, Michigan

Lives in Oberlin, Ohio
Hi Chelsea! RCAH focuses on the arts, humanities, and community engagement. Is that still important to you today?
I love the humanities so much, I never left higher education! I am able to live the values RCAH instilled in me every single day at work, which has been my one and only goal since starting at Michigan State back in 2007. I truly love what I do, the students I get to engage with, and the topics I get to discuss. 
Tell us about your current job.
I'm currently an admissions counselor at Oberlin College, a small, private liberal arts school in Ohio just outside of Cleveland. I work to recruit students from Florida, Upstate New York, Tennessee, and Kentucky. 
How long have you been there?
Since 2015 at Oberlin. I previously worked for them as an area coordinator for residential education.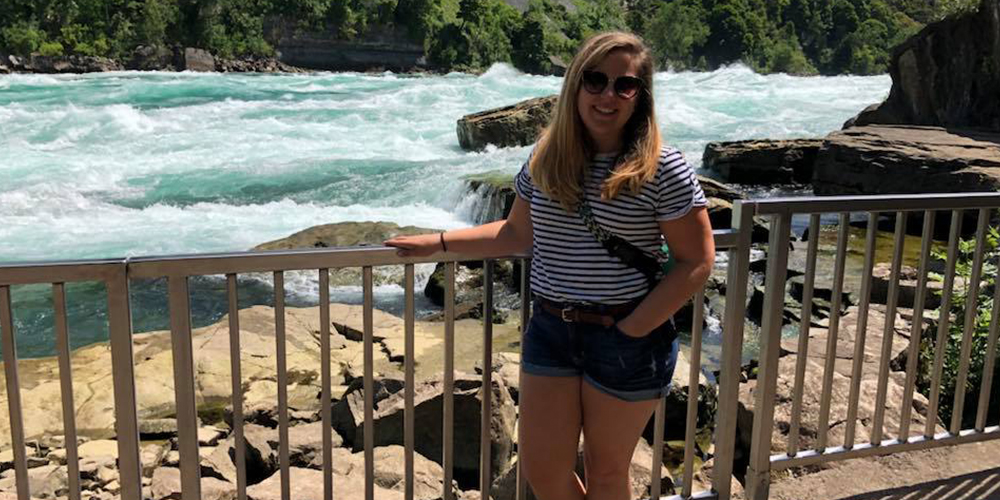 And before that?
I served as a college adviser for two years for the Michigan State College Advising Corps, then worked in admissions at Florida International University during my two years in the higher ed program there.
Was RCAH helpful in preparing for your career?
RCAH taught me that all approaches to problems can and should be multi-disciplinary. I learned how to work collaboratively, think critically, and use writing and rhetoric to my advantage. 
When you were making your college decision, what attracted you to RCAH and MSU?  
I knew I wanted a small liberal arts college experience, but couldn't afford to attend one. RCAH gave me all of the benefits of the liberal arts at a large state school. 
Tell us a little about some meaningful experiences you remember from college.
I would not have graduated without taking Career Pathways with Kate McGormley. Kate's compassion and kindness helped me survive some of my most challenging moments in college as a first-generation, low-income student. Career Pathways taught me how to market my RCAH experience and believe in myself. I never would have found myself working in education without having taken that class, and I'm eternally grateful that it was offered. 
"I learned how to work collaboratively, think critically, and use writing and rhetoric to my advantage." 
What classes or professors were notable for you?
Eric Aronoff was one of my favorite professors in RCAH, especially his Science Fiction and Fantasy course and his seminar on comic books. I learned so much about genre fiction and its impact on popular culture, science, and medicine. I also loved and appreciated Anita Skeen and every class of hers I was able to take, especially her Harry Potter seminar. Anita's passion for her coursework and her insights into human nature make each class an absolute treasure. Anita and Eric taught me the importance of patience, kindness, and true curiosity in the classroom.